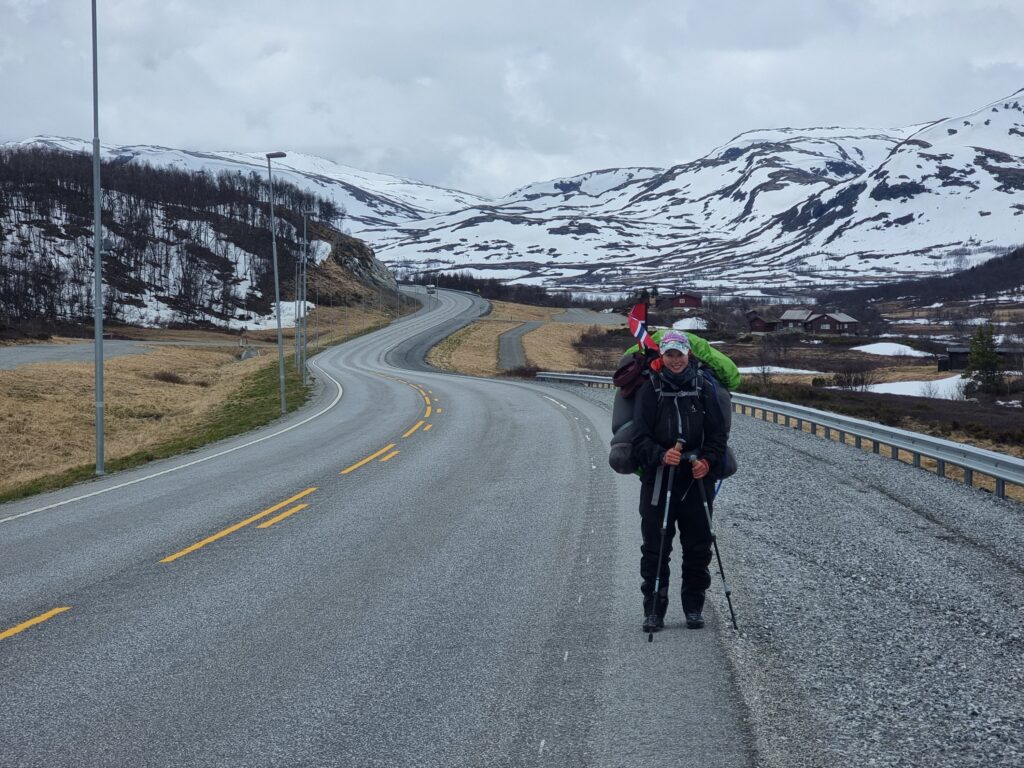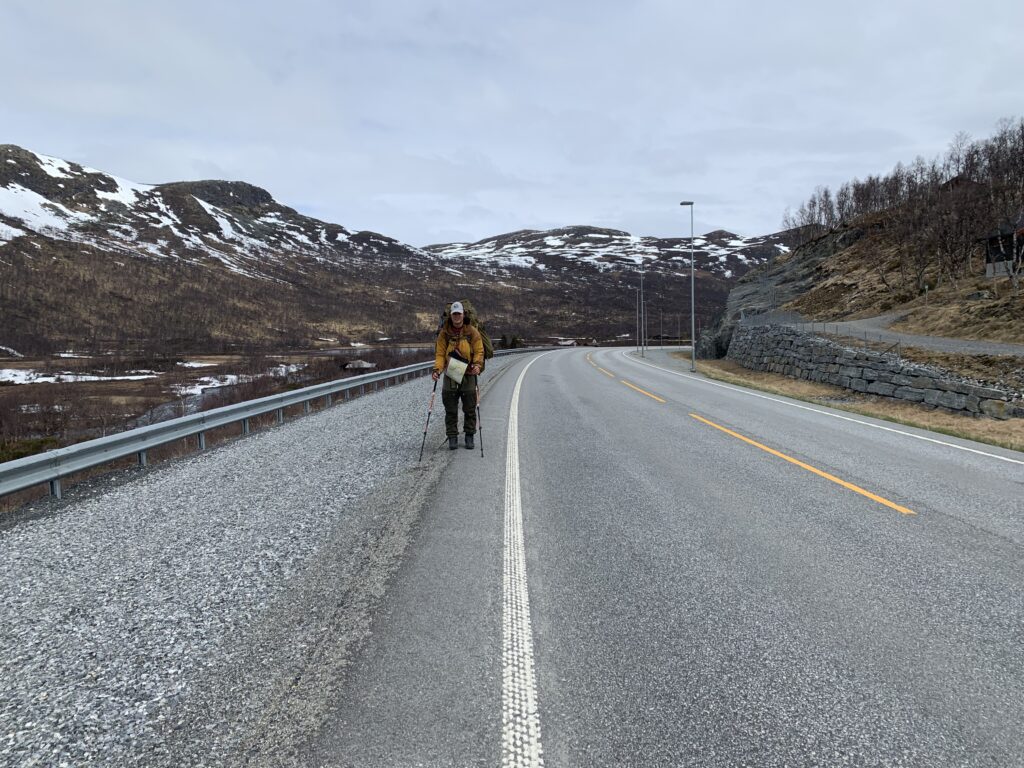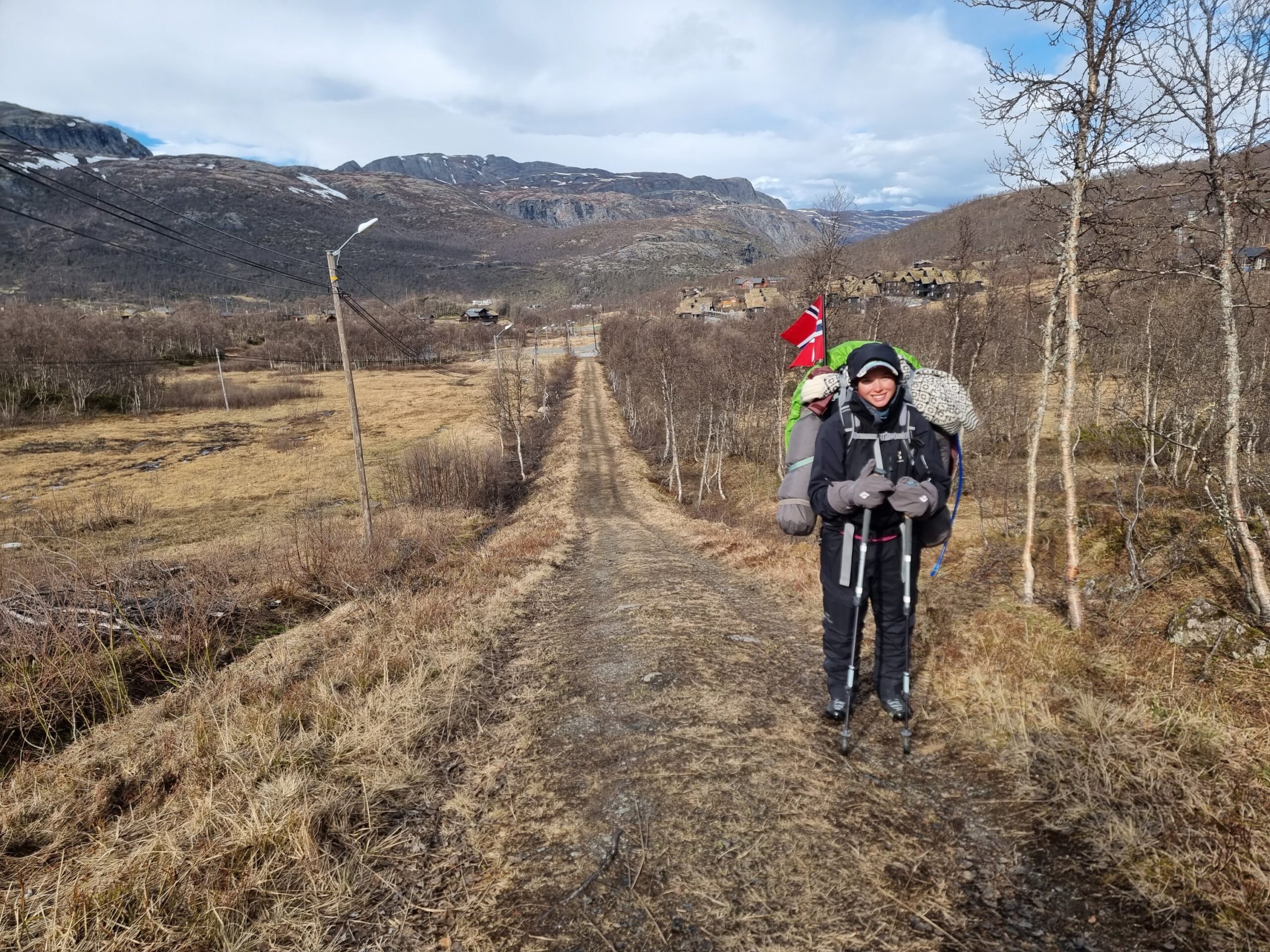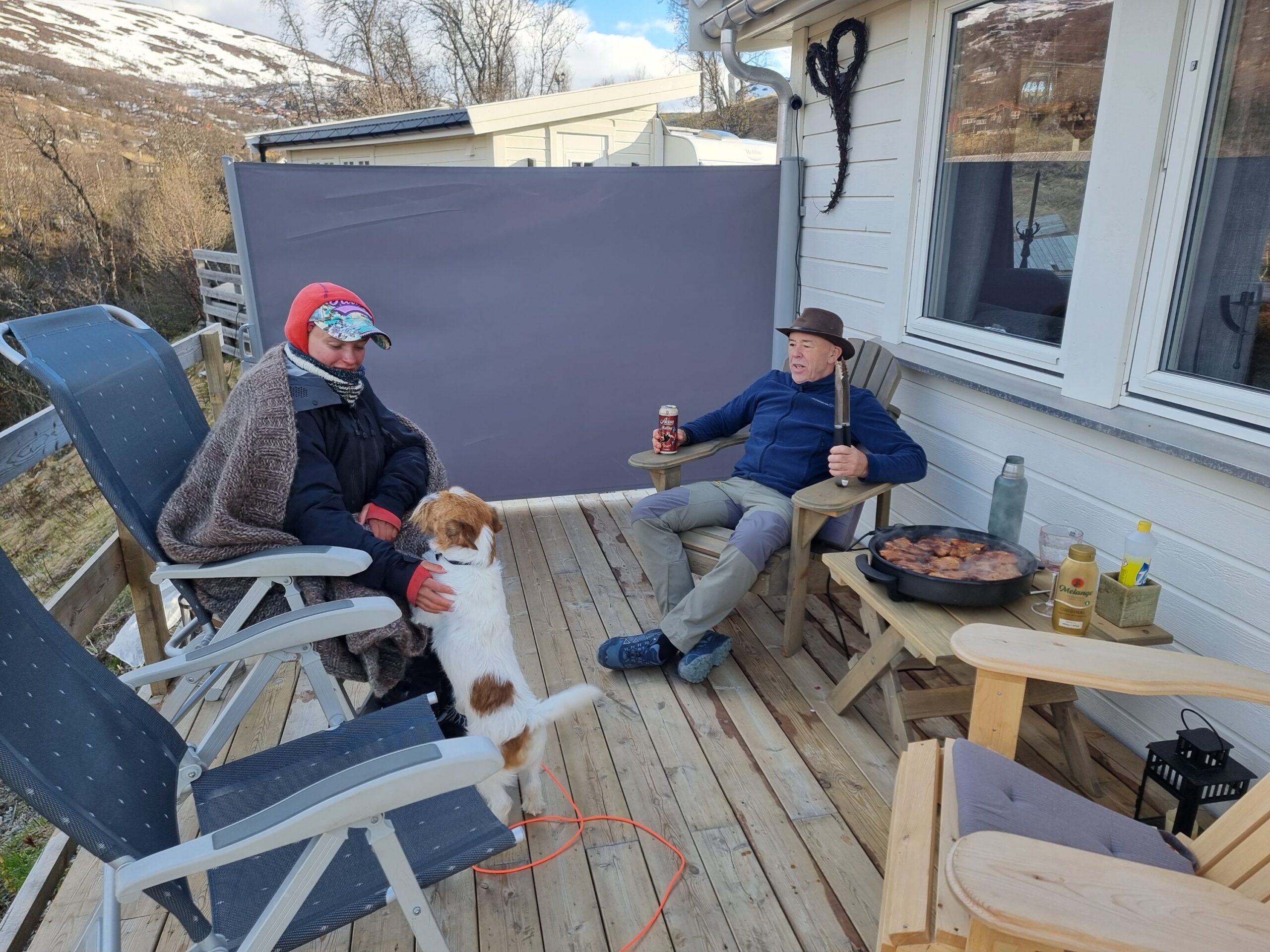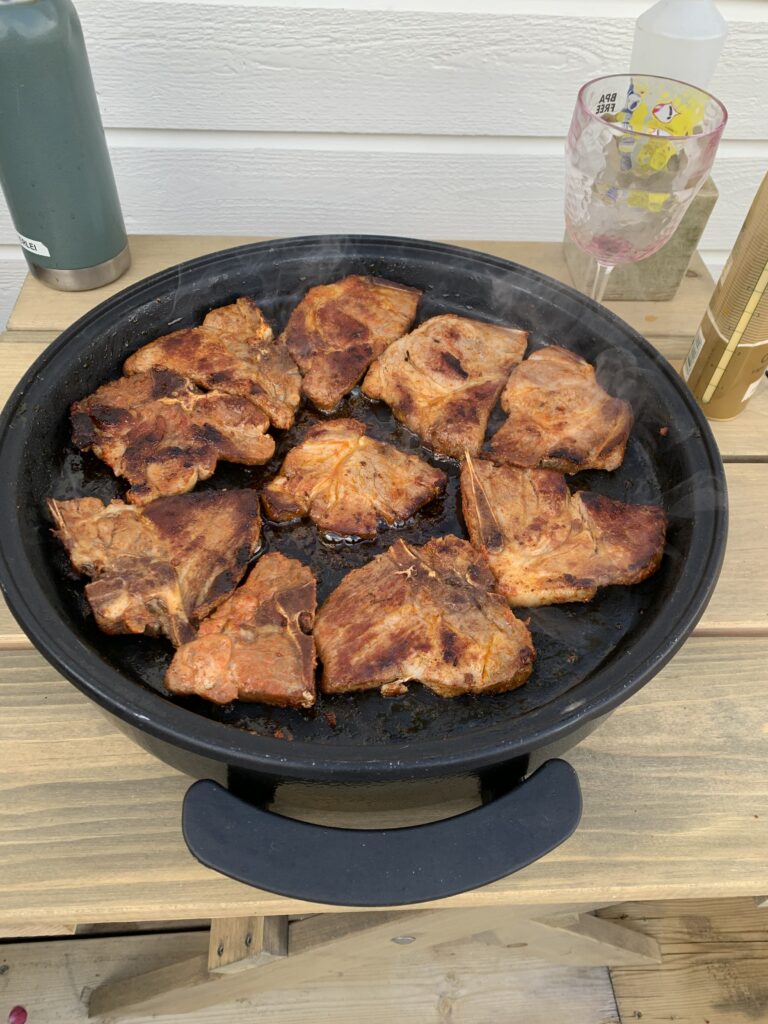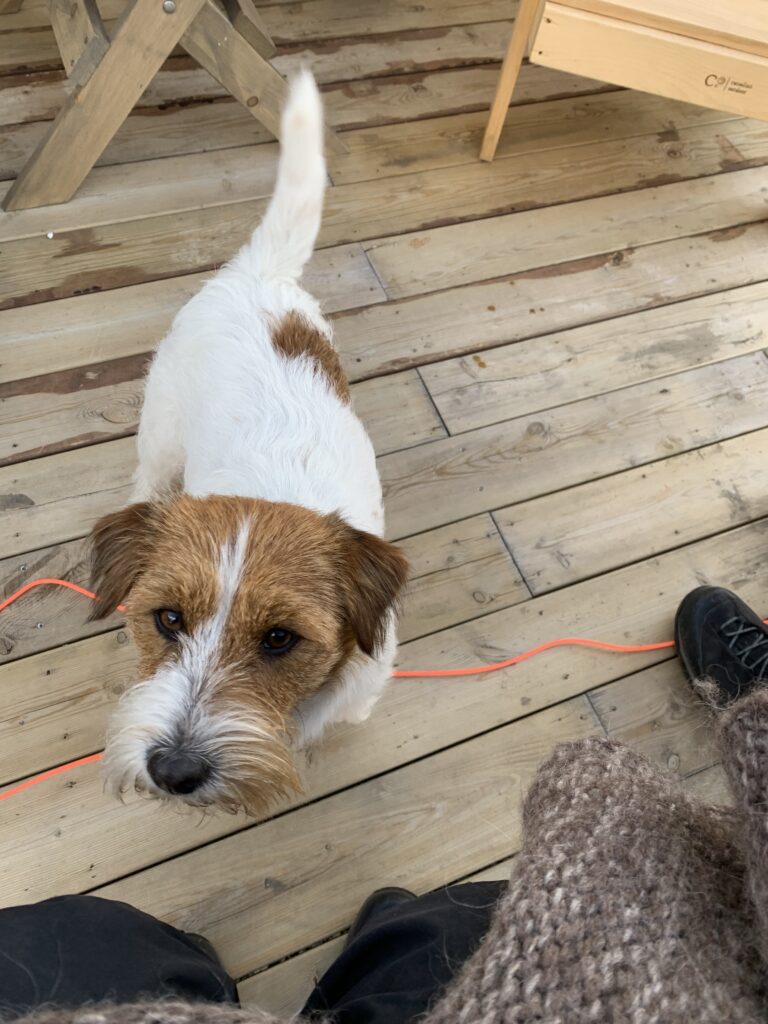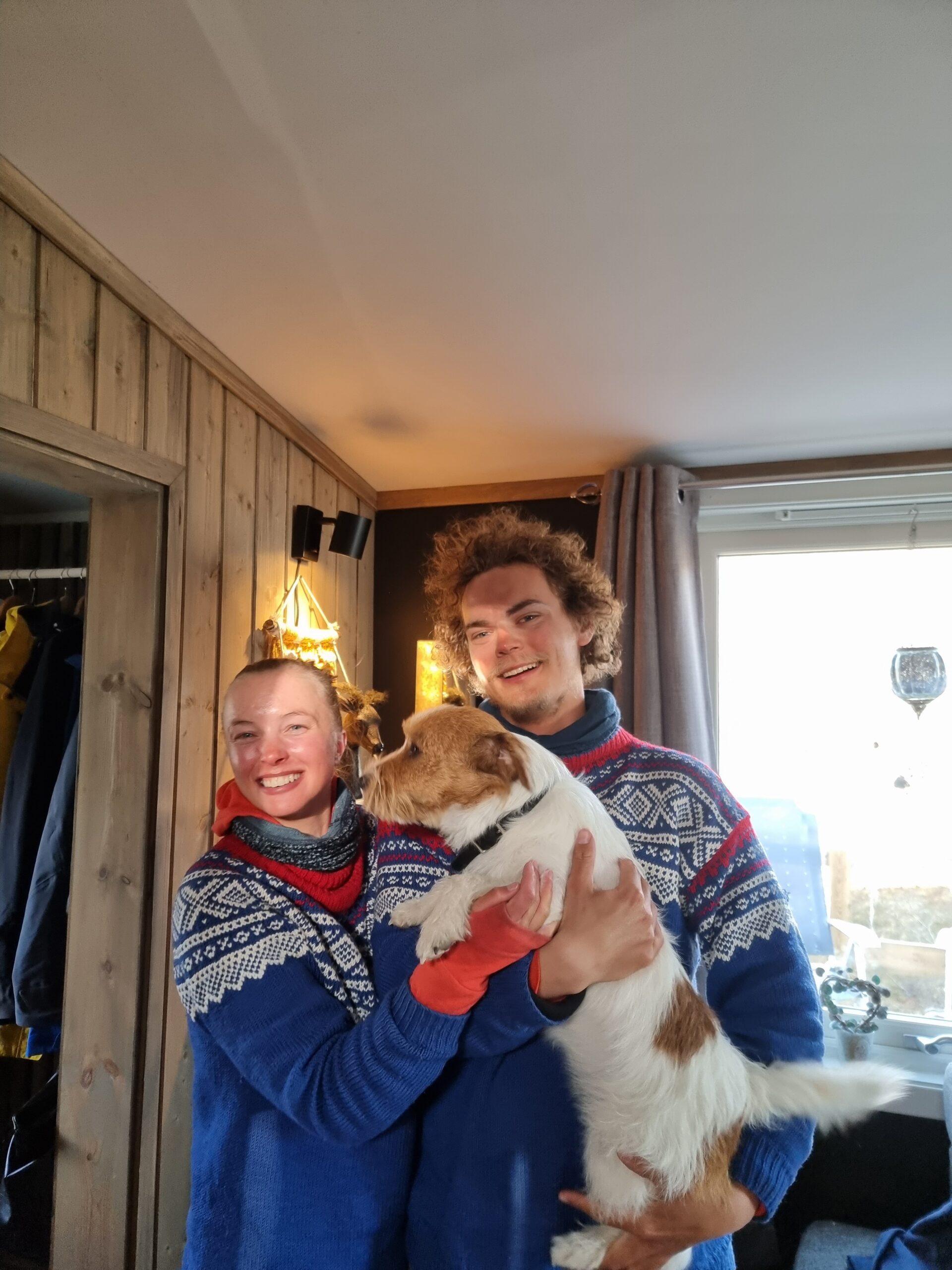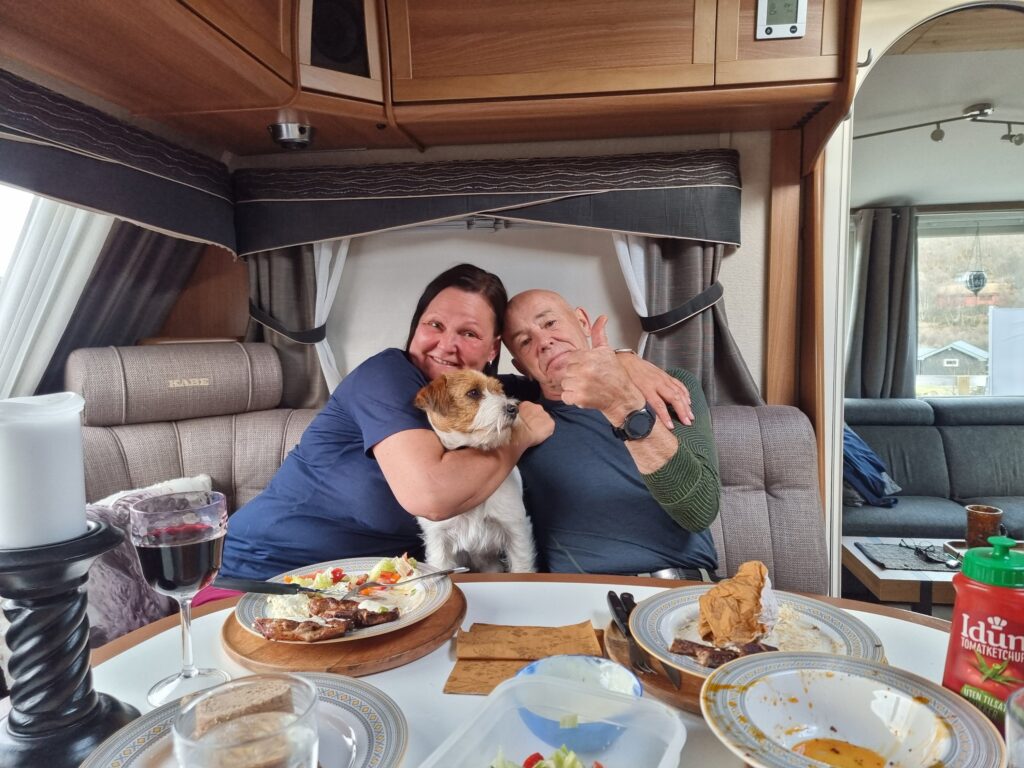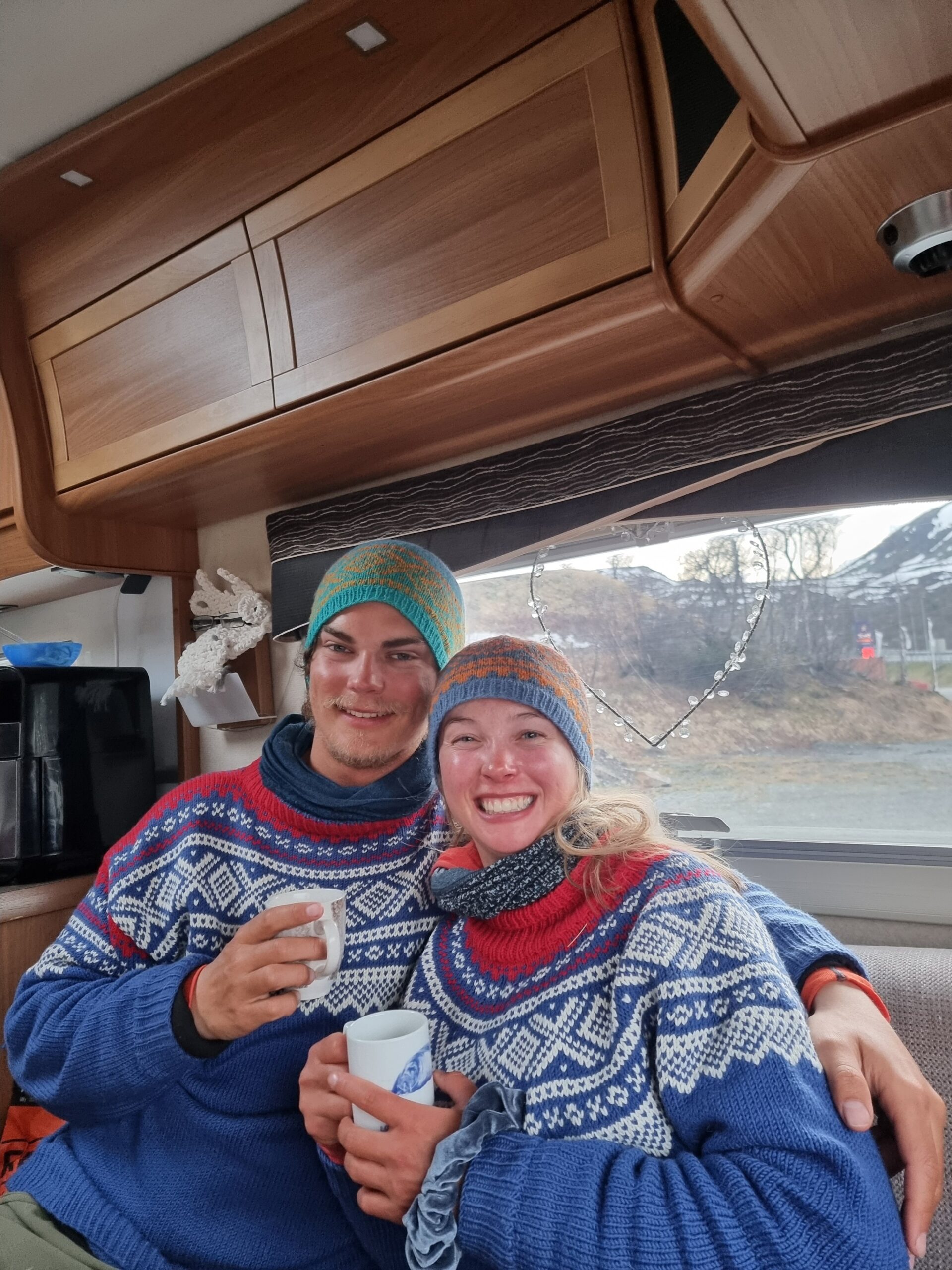 Stort sett overskyet og litt regn hele dagen. Gikk stort sett langs E16, men fant også noen partier der vi kunne følge mindre parallelle veier. Spesielt flott når hovedveien går inn i en tunell for da er det alltid en flott gammel vei rundt, med lite trafikk.
På en av disse veiene traff vi først på en som var ute på en joggetur. Vi satt å slappet av i grøfta, og vinket hei. Litt senere kom det en bil forbi, også når vi satt i grøfta og hadde pause. Bilen stoppet, og samme personen som hadde jogget forbi oss tidligere stakk hodet ut og fortalte oss at dette var en svært lite trafikkert vei. Vi måtte gå over til hovedveien, der skulle det være mye mer trafikk. Litt forvirret svarte vi, "Ja er det ikke fantastisk, akkurat derfor vi går her?". Mannen svarte at han trodde vi var haikere og at dette da var en forferdigelig plass å stå, også kjørte han videre.
Utrolig mye og store hyttefelt her rundt Tyinkrysset. Mye folk som går små turer, butikker og hoteller. Føler virkelig på sivilisasjon følelsen. Ned til Tyinkrysset mistet vi også mye høyde, så det blir bare varmere og mindre vind.
Da vi hadde veldig lite mat presset vi på for å prøve å må dagligvarebutikken før den stengt. Lykkelige var vi når vi skjønte at vi ble å klare dette. Første butikken vi har truffet siden Adrian kjørte oss ned til butikken på Dyranut, så det var virkelig en drøm! Vi kjøpte brus, godteri og mat. Campingplassen var nedlagt, men vi fikk beskjed fra butikken om at vi bare kunne sette opp teltet på den nedlagte campingplassen rett bak butikken.
På den nedlagte campingplassen møtte vi på Stig og hunden hans Todd. Etter å ha pratet litt ble vi invitert med inn av han og kona Rigmor på middag. De serverte oss alt de hadde av mat, og etter å ha slukt maten vi ble servert fikk vi også maten fra deres fat, også etter det åpnet de skuffer og kjøleskap for å hente mere mat for å føde oss. I tillegg til at de var utrolig gavmilde når det kom til mat var det utrolig hyggelig å ha en sosial ettermiddag med de. Til slutt fikk vi også med oss to pakker med real turmat, I tillegg til to luer som hun hadde strikket. Utrolig fantastisk, spesielt med tanke på at vi har spist svært ensidig de siste dagene grunnet at vi har hatt lite mat.