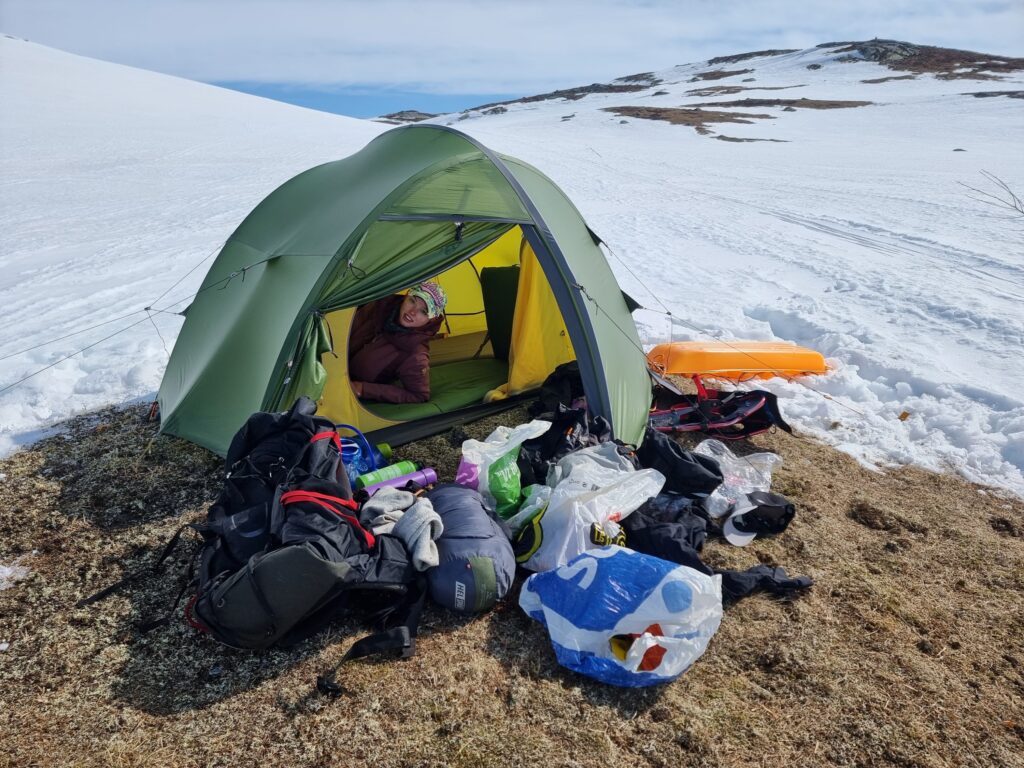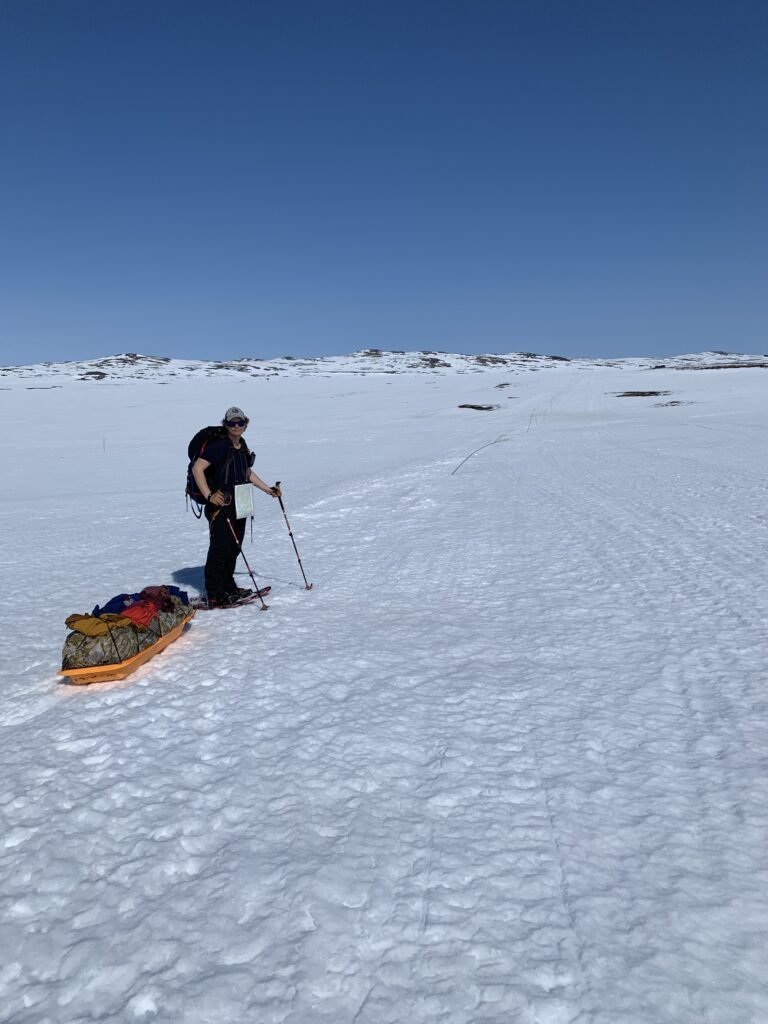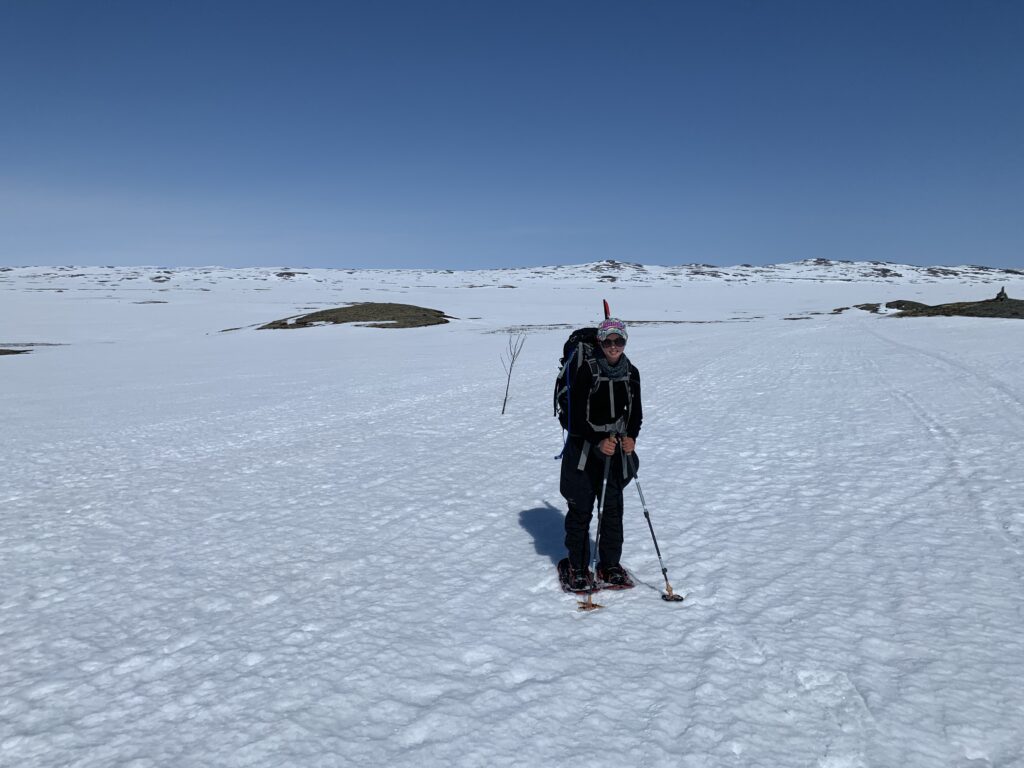 Våkent opp til godt vær, fantastiske forhold med temperaturer rundt 0, sol og nesten vindstille. Hard snø og mye nedover til Sandhaug. En av få dager der det var lunt nokk til å bare sitte på en mose flekk å ha lunsj uten å fryse. Deilig å ikke måtte sette opp tarpen.
Når vi kom til hytta møtte vi på både Lukas, arbeidere på Sandhaug og to stk som skulle med pulk til Haukeliseter. Arbeiderne hadde kjørt opp med store beltebiler for å forsyne hytta før sommeren, så håper vi kan få god nytte av gode spor fra dem i morgen.
Thomas og Harald som skulle til Haukeliseter kunne fortelle om en del nedbør og kuling i kastene om to dager. De anbefalte oss å sørge for å søke ly før dette og ikke gå så mye i det været, da kombinasjonen regn vind ikke er helt heldig. Vi bestemte oss derfor for å pakke mest mulig på kvelden, og stå opp tidlig i morgen for å utnytte siste dagen med godt vær for å komme lengst mulig til neste hytte før det dårlige været skulle komme. Det skulle være mye nedover, så kanskje kunne vi rekke å komme til neste hytte. Vi hadde avtalt å skulle få levert noe matvarer på Dyranut, men det var egentlig ikke før til i overimorgen, så noe usikker hva vi gjør hvis vi kommer så langt. Eventuelt mulig å telte i ly av Dyranut hvis det blåser mye. Hvis maten allerede er der så kanskje vi rekker videre til neste hytte før været blir for dårlig. Vi får se det ann i morgen.
Dyranut er egentlig et flott betjent fjellhotell på lik linje med Haukeliseter. Grunnen til at vi ikke kan sove der er at de er stengt for oppussing, da de driver med montering av solcellepanel der. Ellers hadde nok det enkleste vært å sjekke inn der, men det er ikke mulig denne gangen.