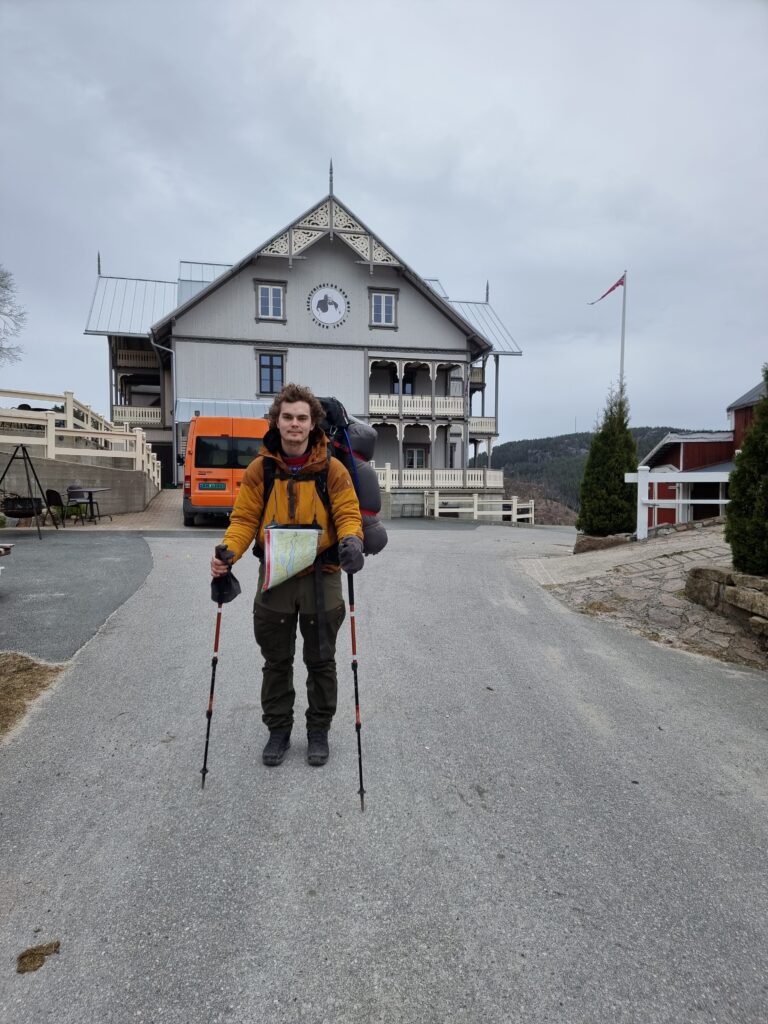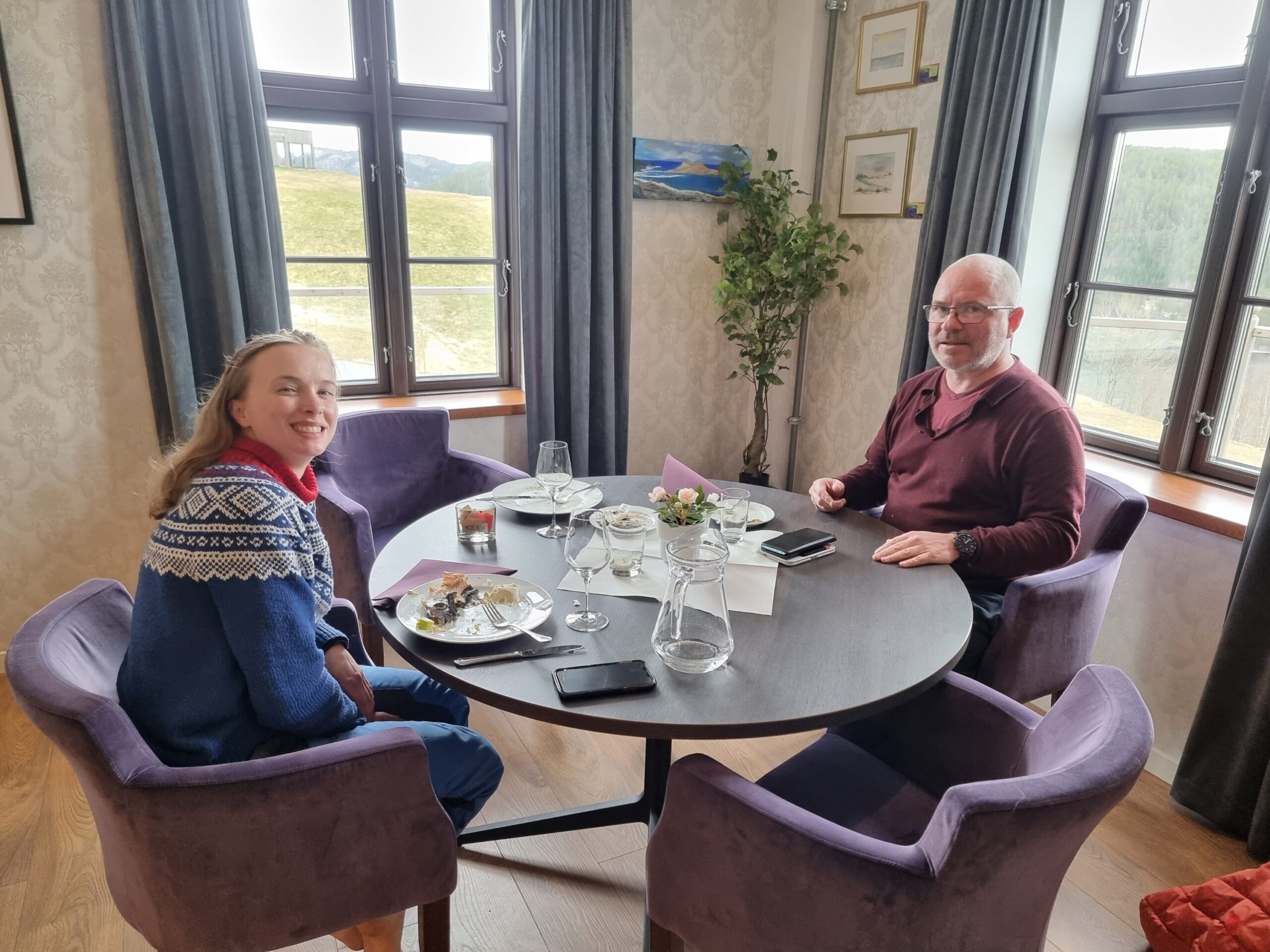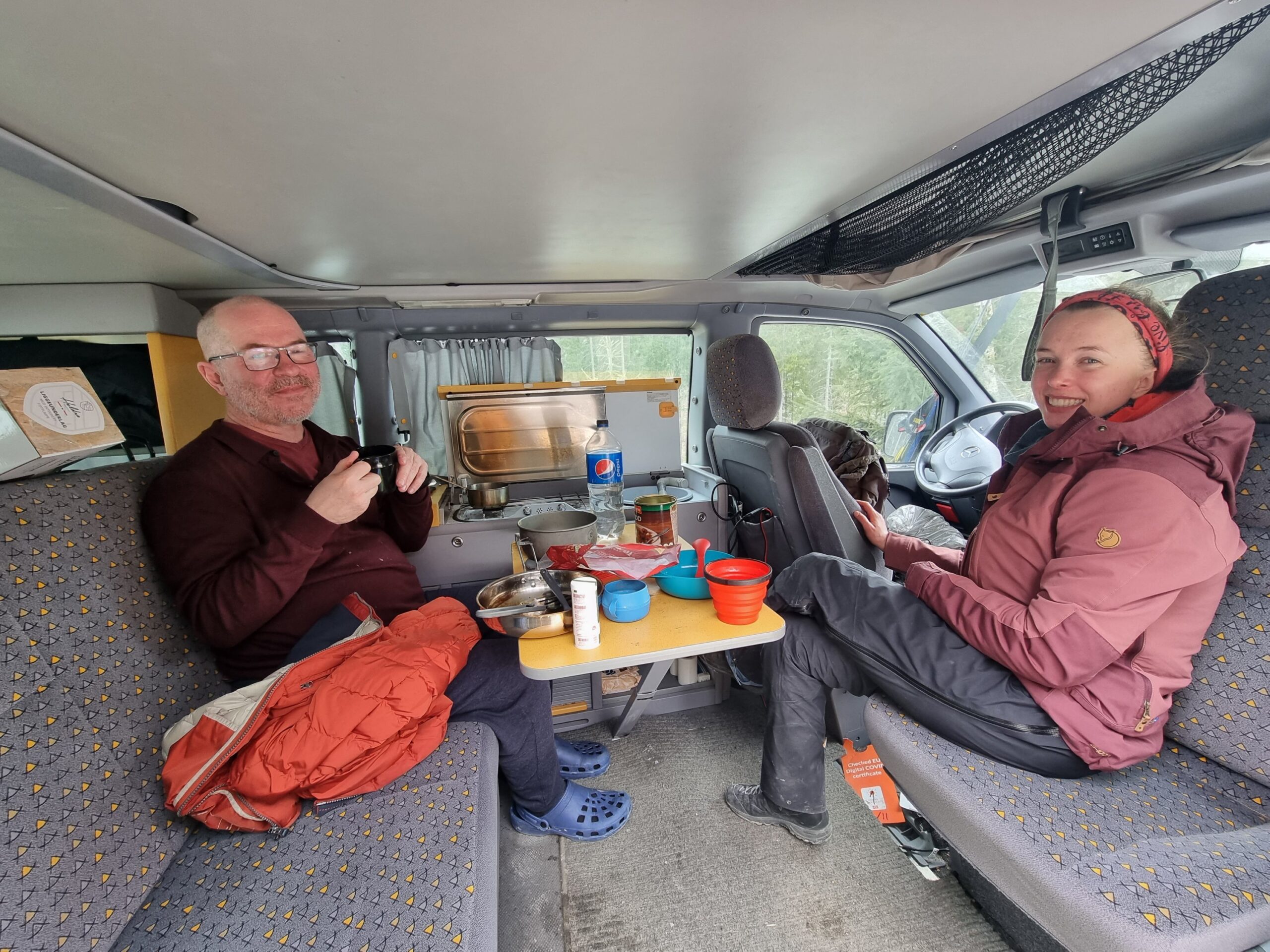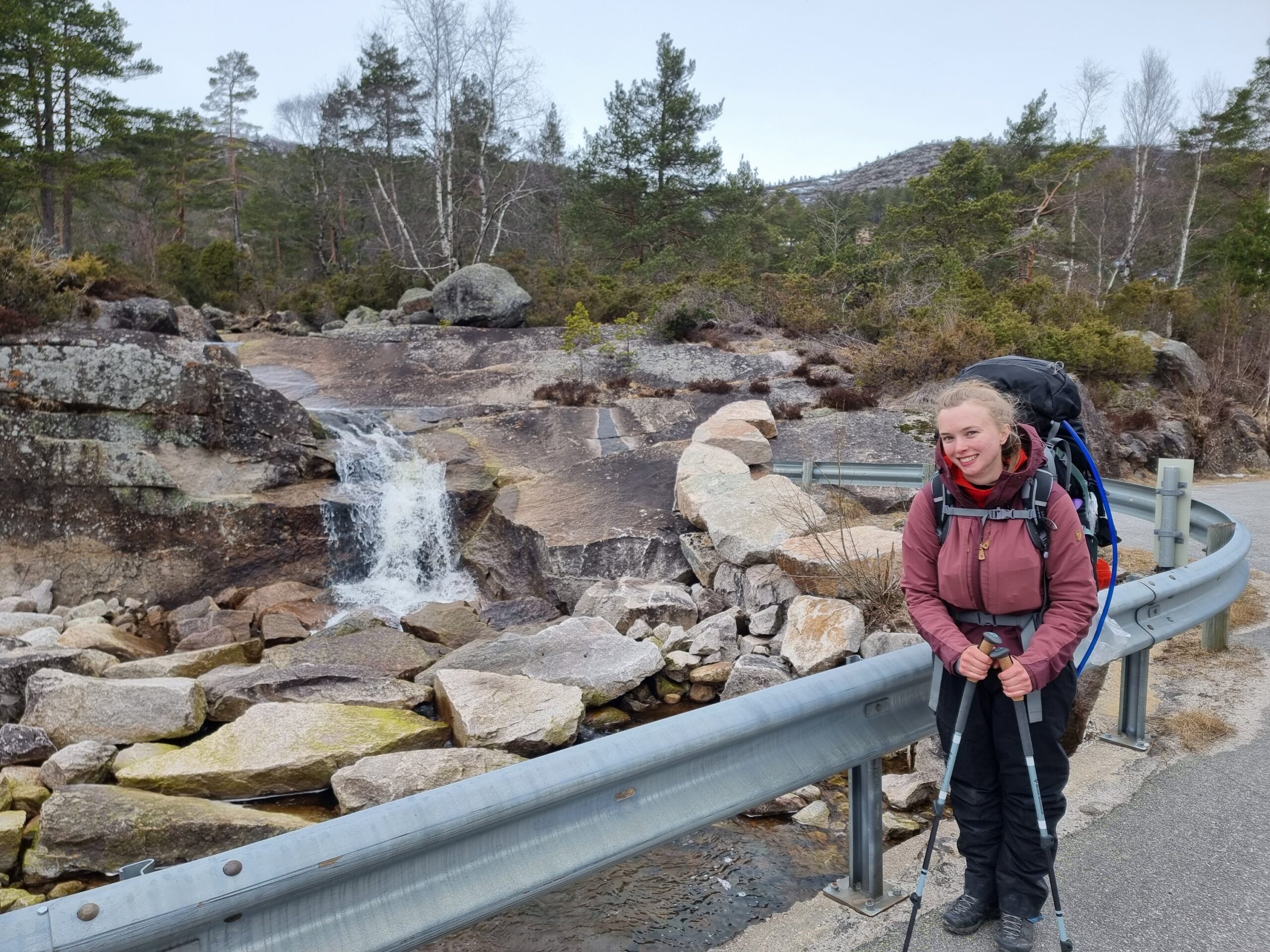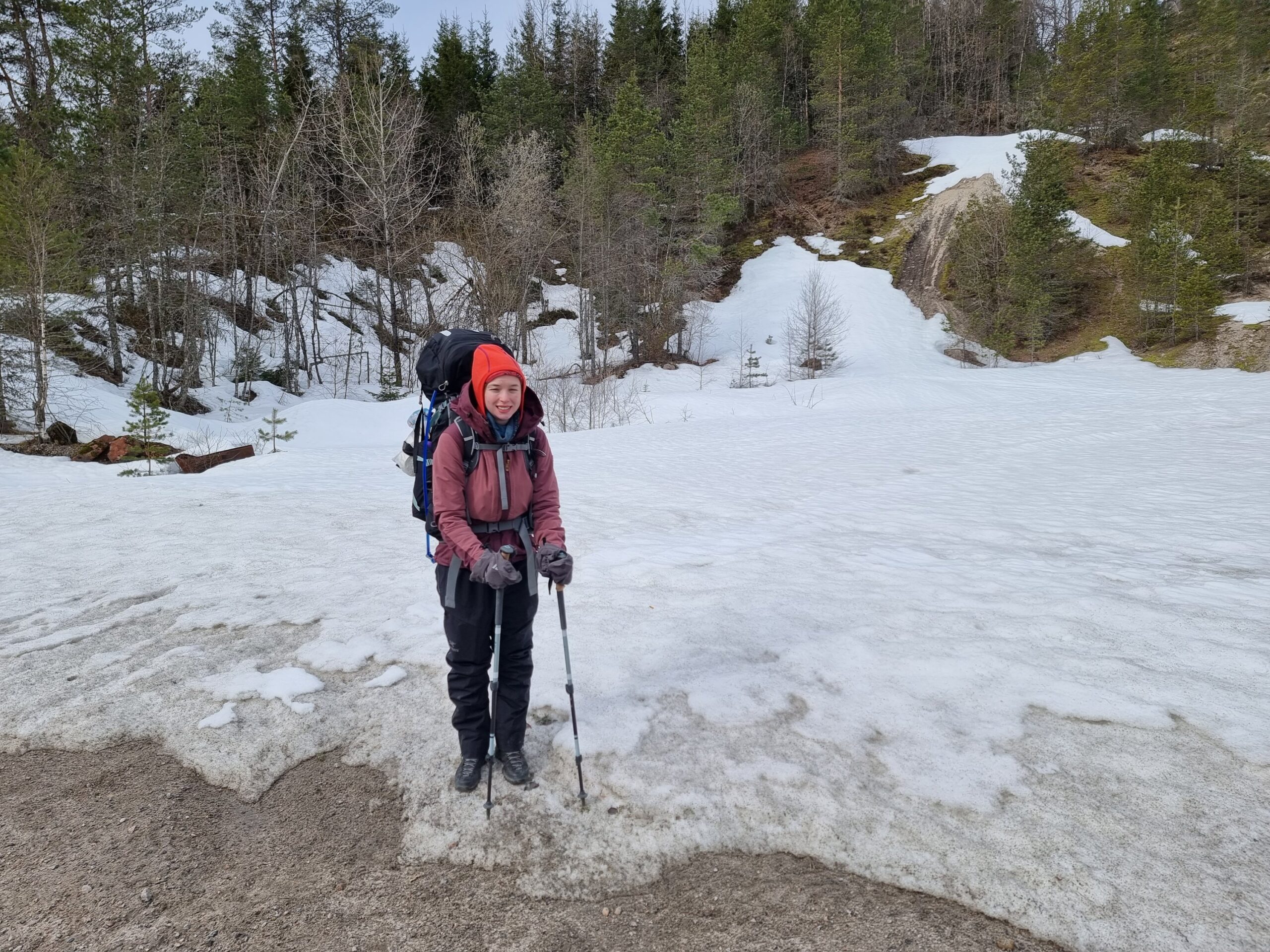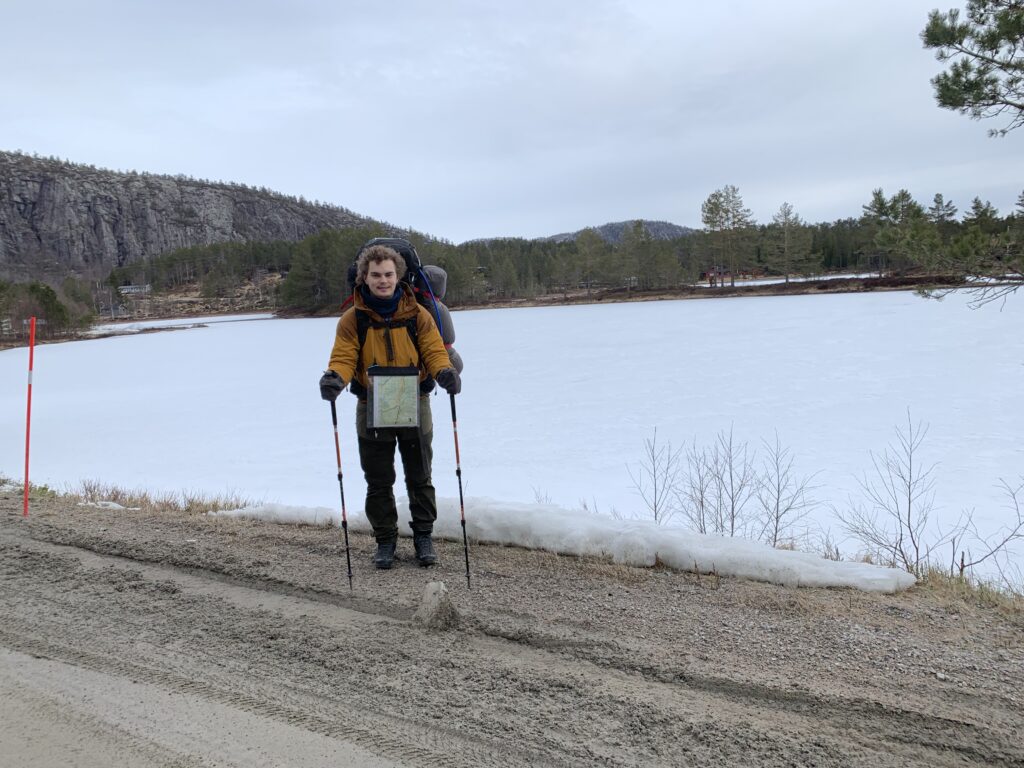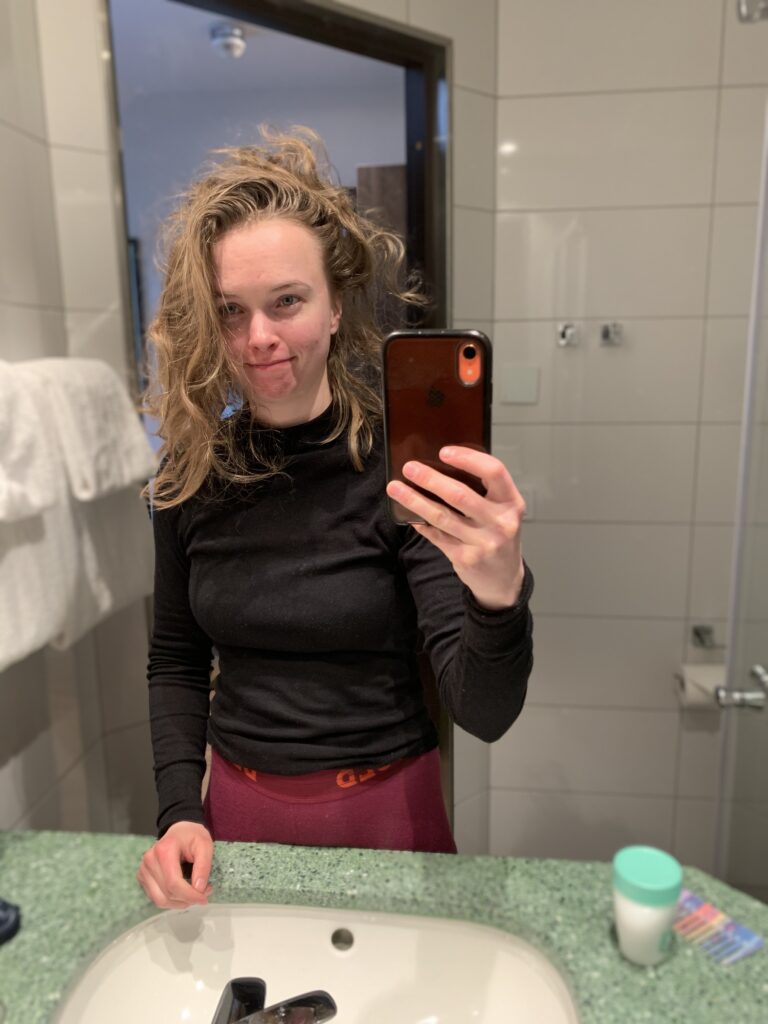 Skikkelig kaldt i natt. Hadde et par liter med vann men alt var bunnfrosset, så var ekstra digg med varme i teltet denne morgenen. Etter mye kaffe på gården dagen før, ble det mange kalde do turer i løpet av natta og ikke mulig å sove til slutt, så ble tidlig start.

Midt på dagen fikk vi en stor overraskelse. En bil kom opp på siden vår og mannen i bilen spør hvor langt det er til Nordkapp. Jeg kjenner igjen mannen og prøver å finne ut av hvem dette er, før det slår meg at det er jo onkel Mats! Ut av det blå har han vært å snappet opp lokasjoner vår på gpsen og tatt turen innom oss! I camping vanen hans får vi servert både Mats sin dagens og morgendagens middag. Ikke noe igjen til Mats, vops, tror vi hadde litt for god appetitt 😊 Utrolig gøy overraskelse. Til kvelden tok også Mats turen innom å spanderte på oss middag.

Vi tokk inn på et hotell i natt da det skal bli nokk en kald dag med snø og kulde i morgen. Sykt digg med dusj, seng og ordentlig sengetøy.

Følge grusvei vest for vannet, for å slippe mest mulig trafikk, ser ut til å være asfalt etter hotellet. Vært deilig med et par dager med grus vei nå.
Really cold tonight. Had a couple of liters of water but everything was fully frozen, so was extra nice with heat in the tent this morning. After a lot of coffee on the farm the day before, there were many cold toilet trips during the night and it was not possible to sleep at the end, so it was early start.

In the middle of the day we got a big surprise. A car came up on our side and the man in the car asks how far it is to the Nordkapp (our destination). I recognize the man and try to find out who this is, before it strikes me that it is Uncle Mats! Out of the blue, he has been snatching up our locations on the GPS and taking the trip past us! In his camping van, we are served both Mats's dinner of today and tomorrow. Nothing left for Mats, oops, I think we had a little too good appetite 😊 Incredibly fun surprise. In the evening, Mats also stopped by and gave us a dinner.

We checked into a hotel last night as it will be another cold day with snow and cold tomorrow. Very nice with shower, bed and proper bedding.

Follow the gravel road west of the water, to avoid as much traffic as possible, appears to be asphalt after the hotel. Been lovely with a few days of gravel road now.