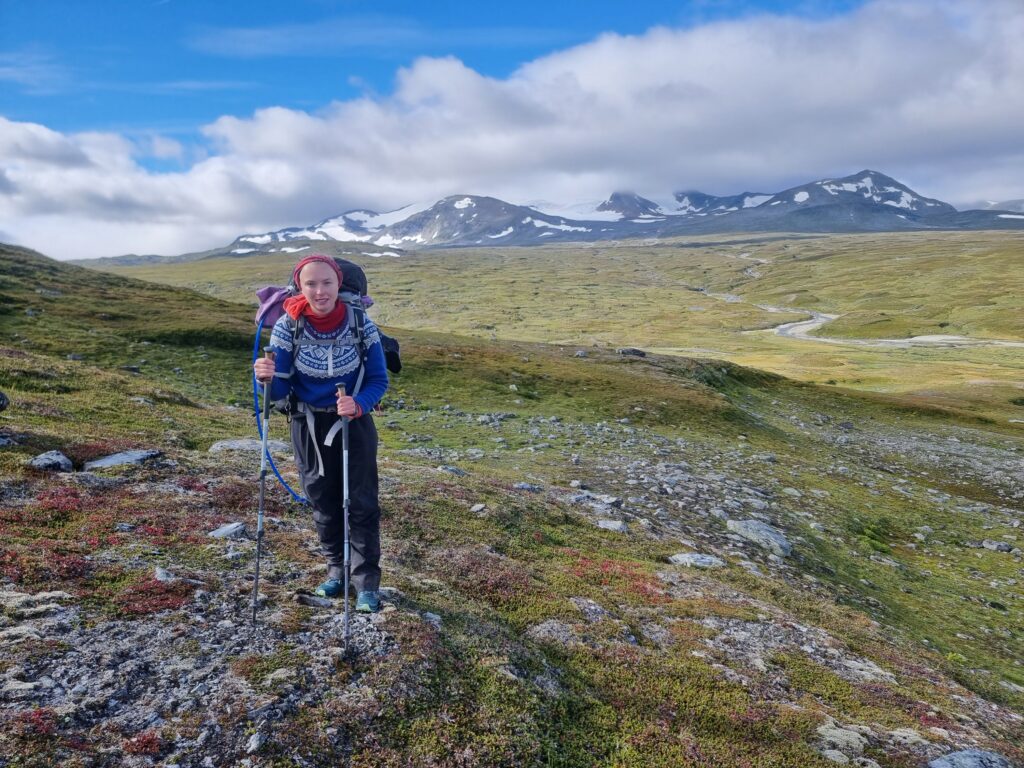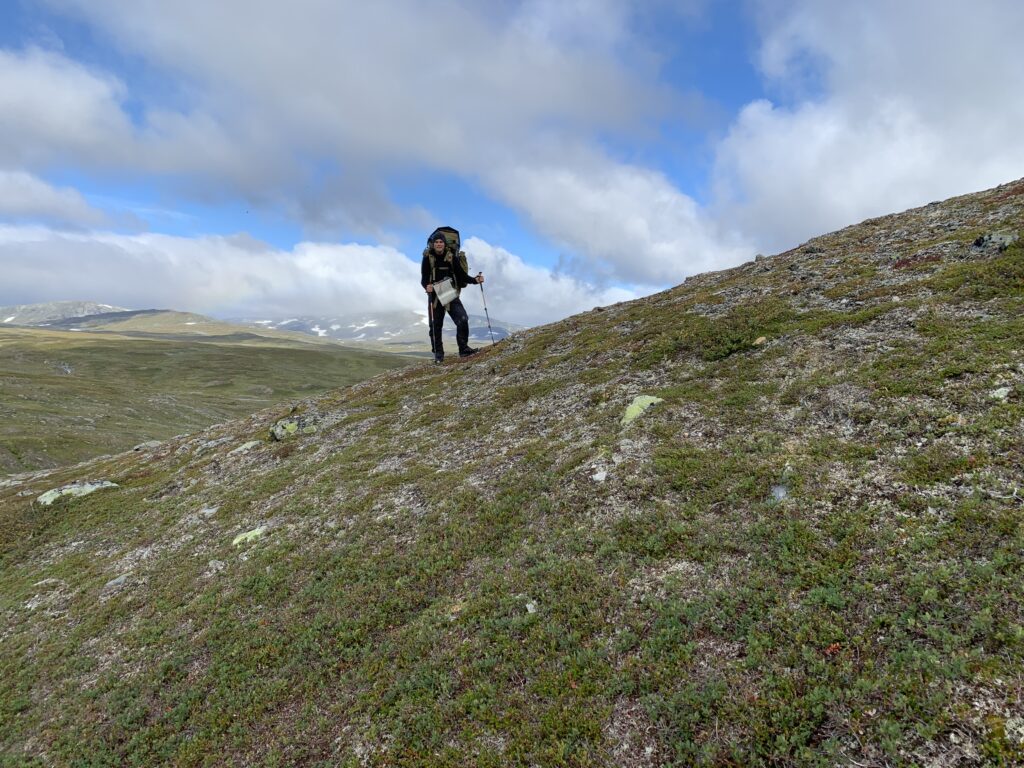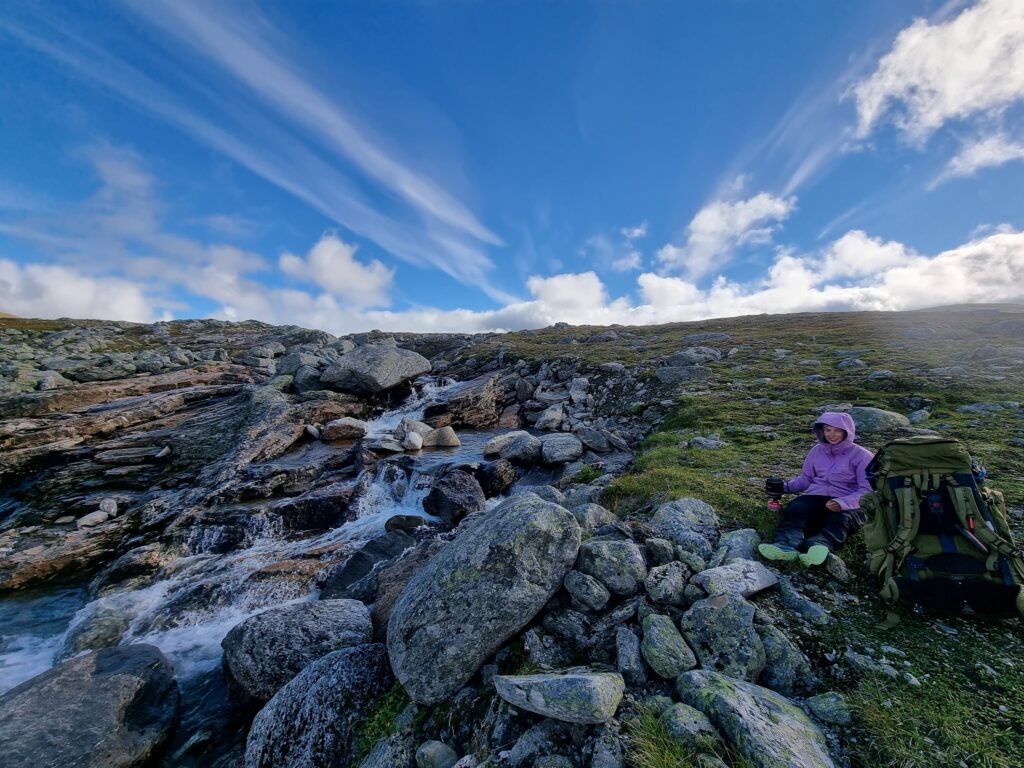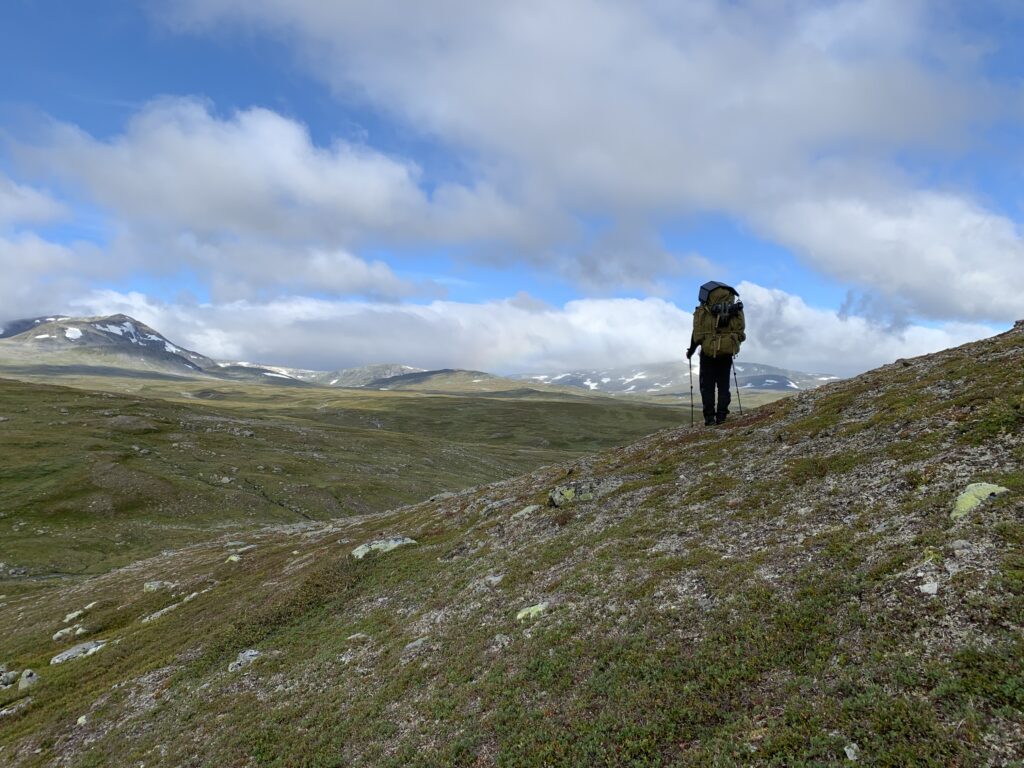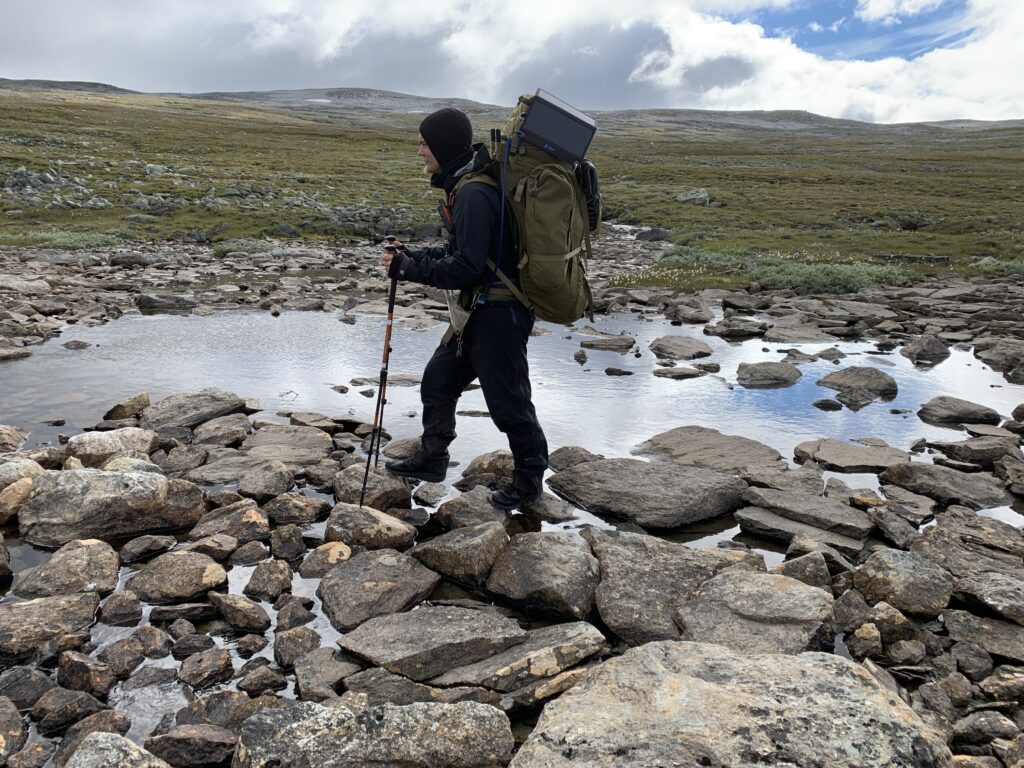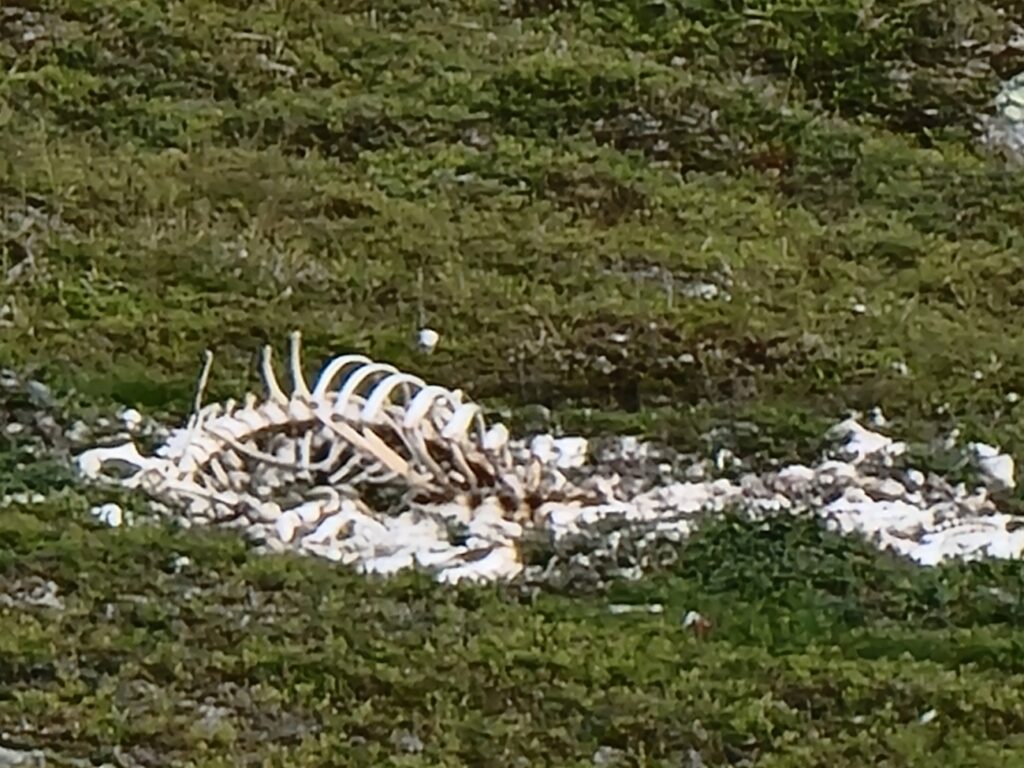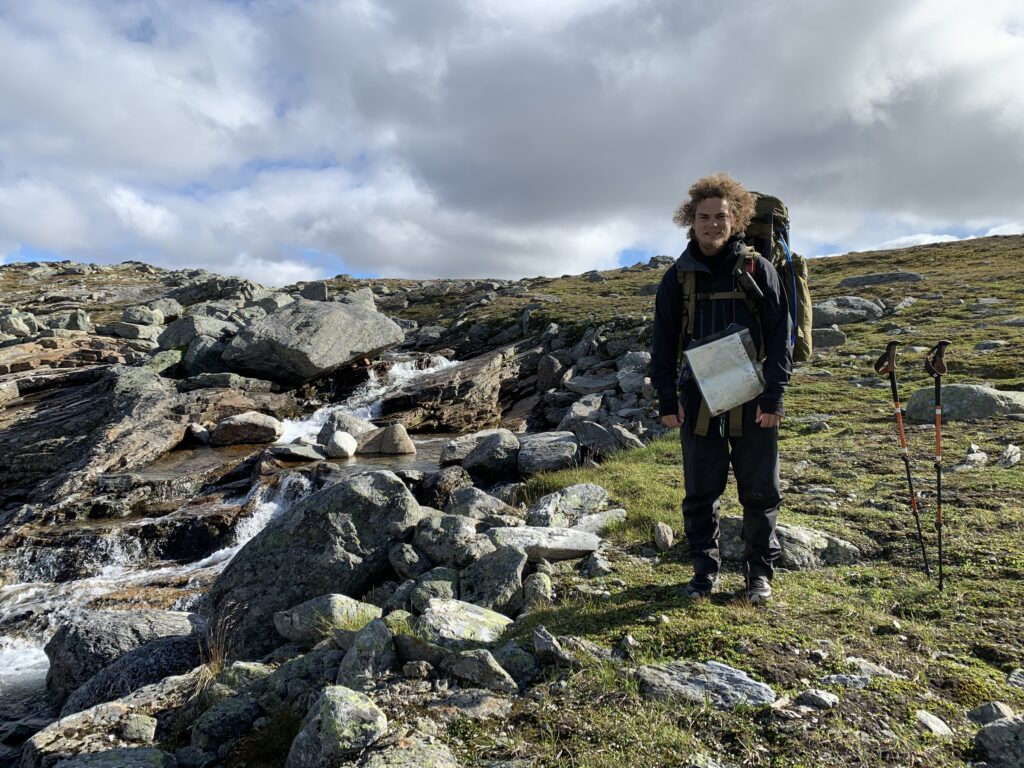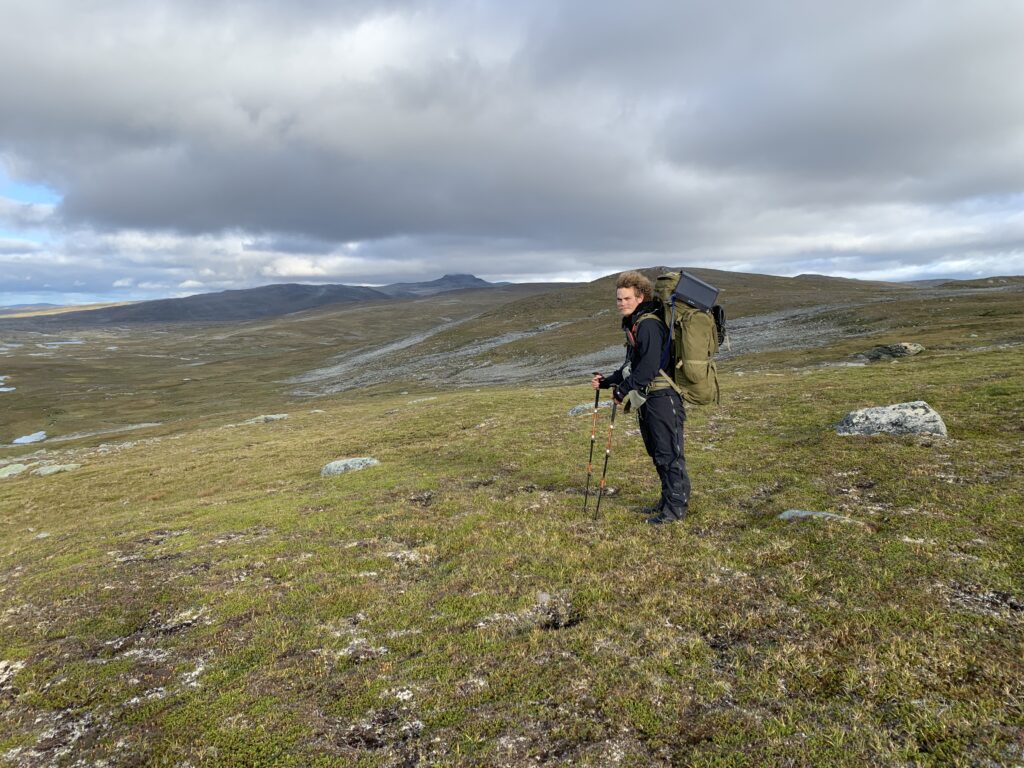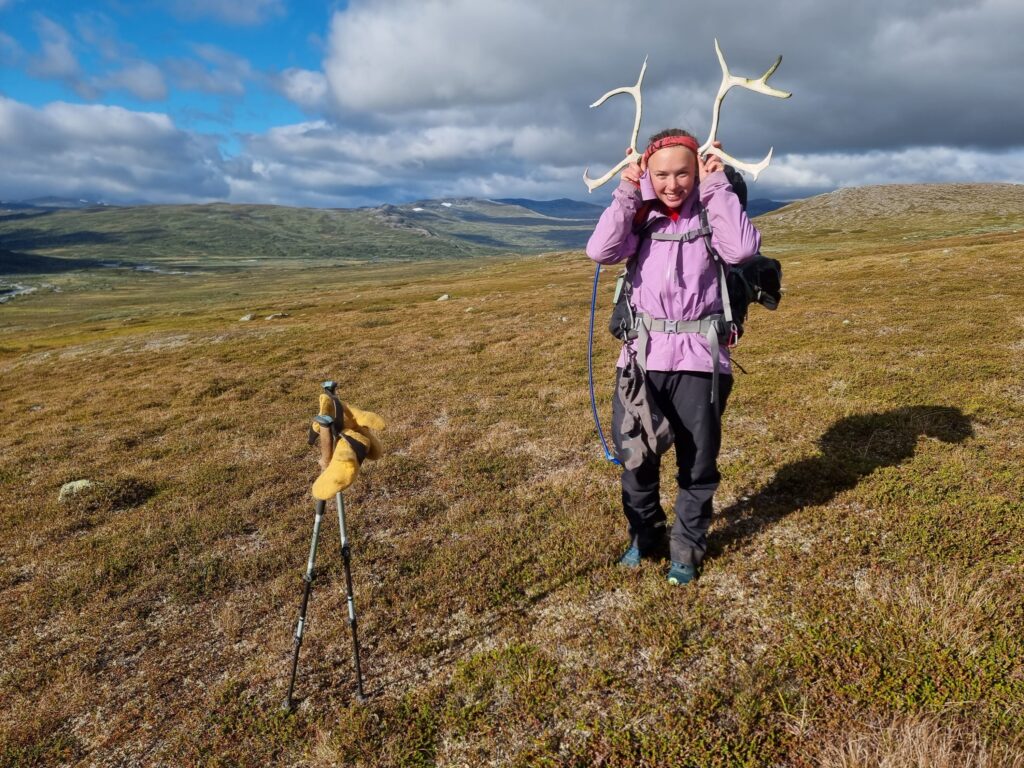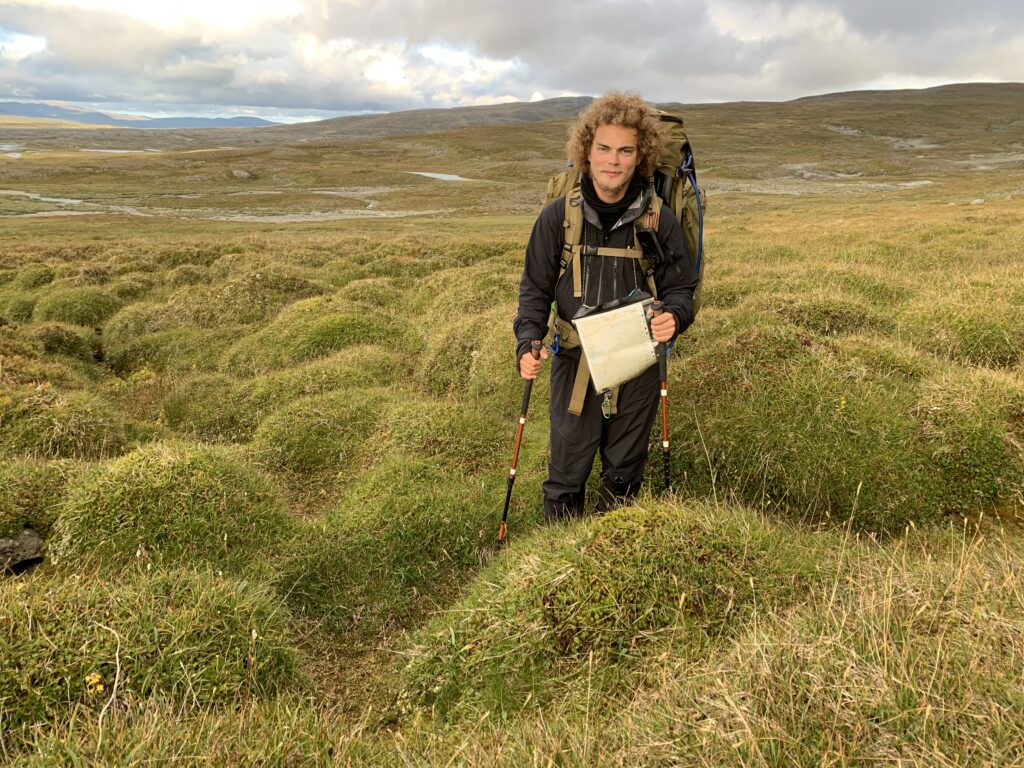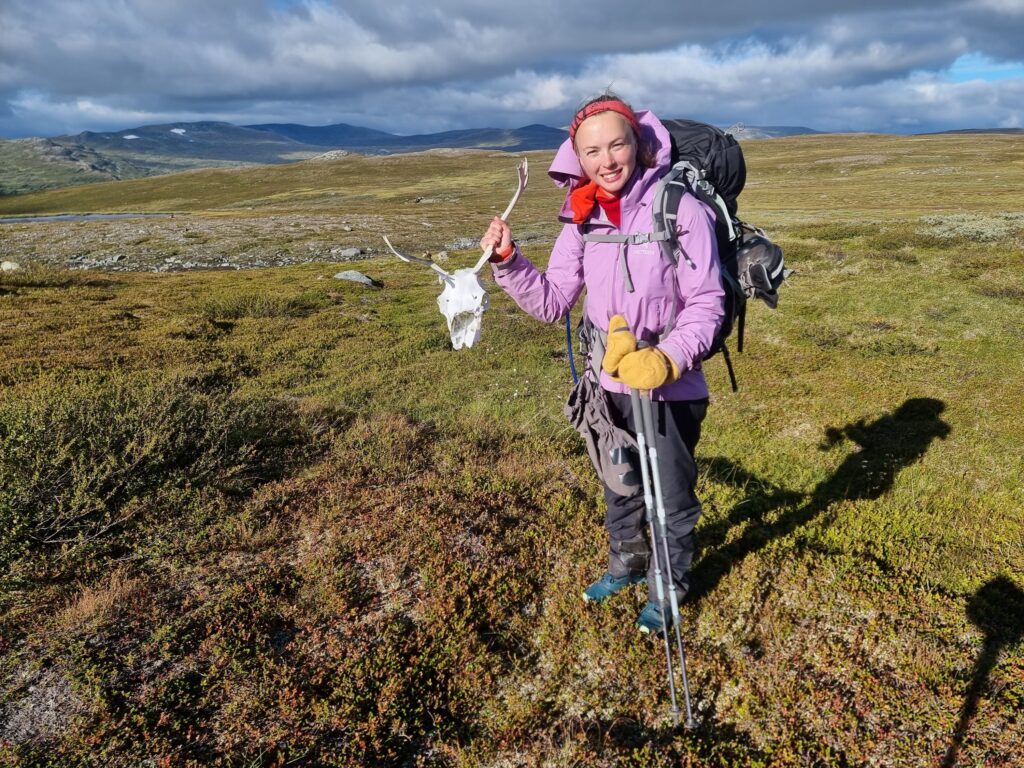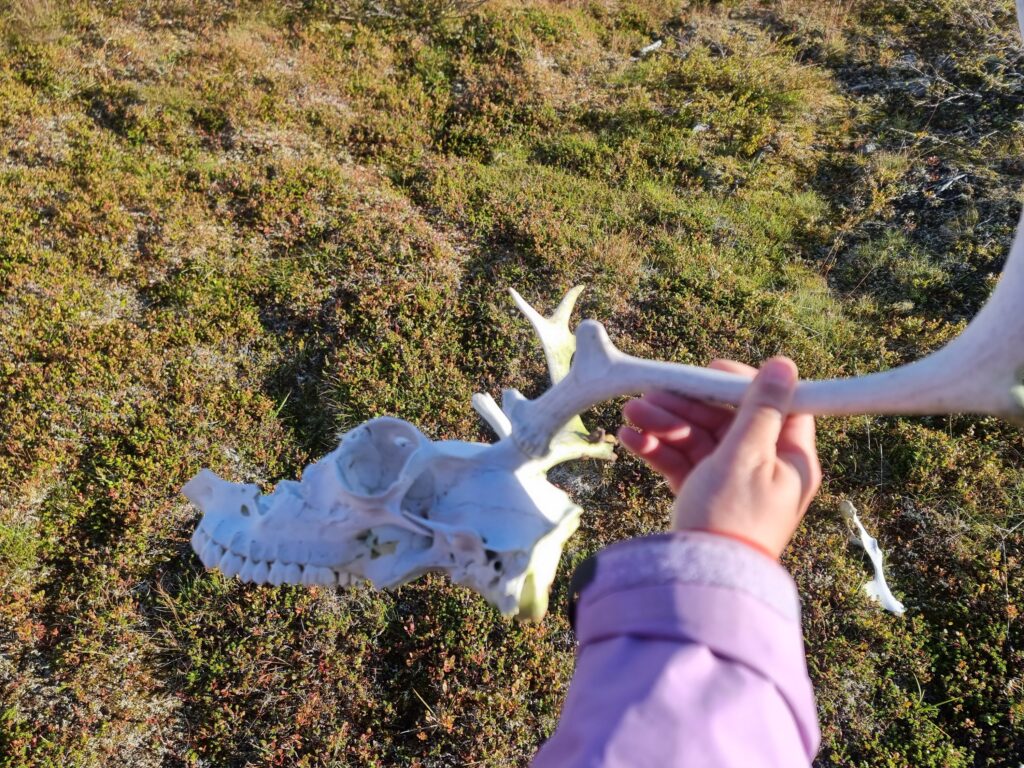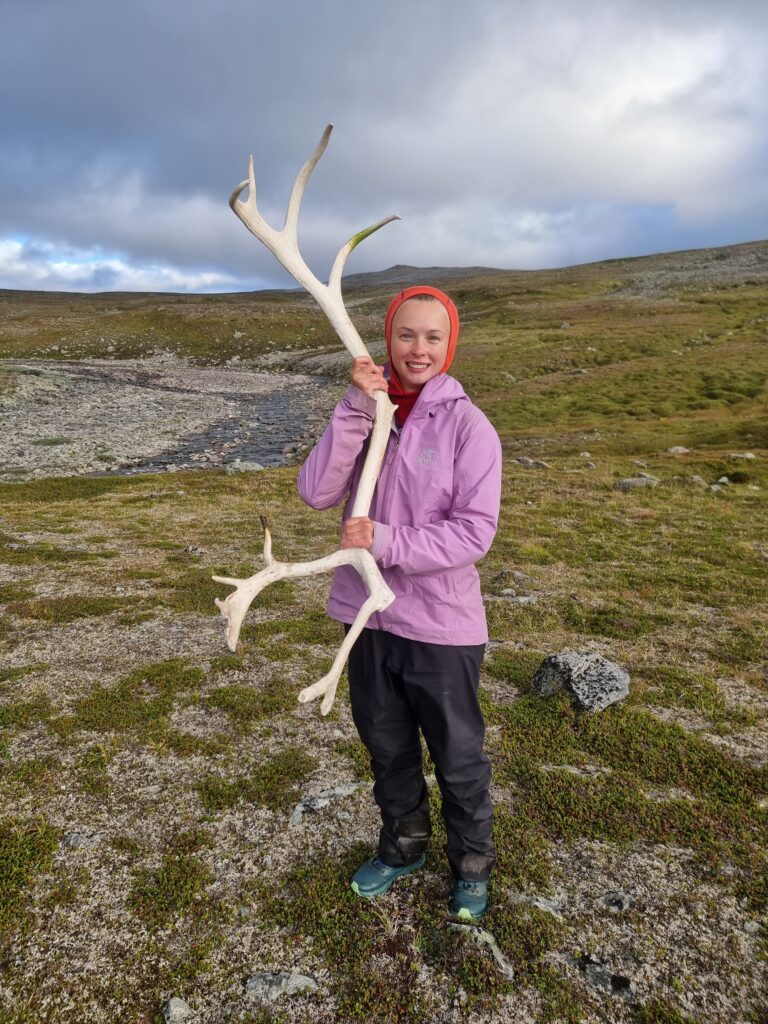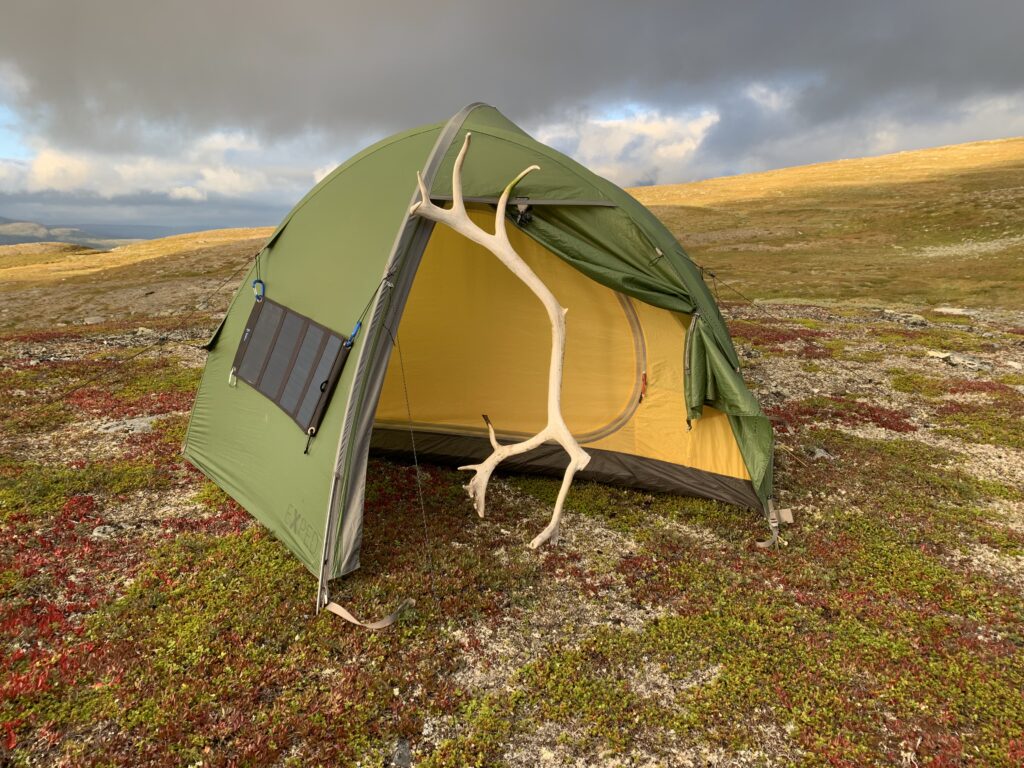 Det ble en del kaldere i dag. Konstant mye vind, og litt smått regn av og til. Fortsatt fantastisk utsikt, men litt mer myr enn i går. Litt vanskeligere å følge planlagt rute da den gikk rett igjennom en klippe, men vi fant en vei rundt, som innebar mer klatring av høydemeter enn ønsket for å komme rundt.
Vi fant en hel del skjelett og horn etter døde reinsdyr. Både hele kropper, horn og hodeskaller.
Ved siste vade punkt sjekket jeg gpsen, og oppdaget at vi allerede skulle stå midt oppe i elva. Det er tydelighvis mye mindre vann enn vanligvis, da disse vade elvene nesten ikke har vann. Vi kunne enkelt bare hoppe over steinene. Føles fint å slippe å vade til knærne eller hoftene. Vi slo opp telt midt imellom det som skulle vært to store elver, men som nå begge er to mindre elver.