---
Guide
Guide – Se instillingene (Get settings for the map)
For å se instillinger, skjule etapper, eller se spesifikke etapper, bruk pila merket her.
To see settings, hide legs, or to see spesific legs, use the arrow marked below.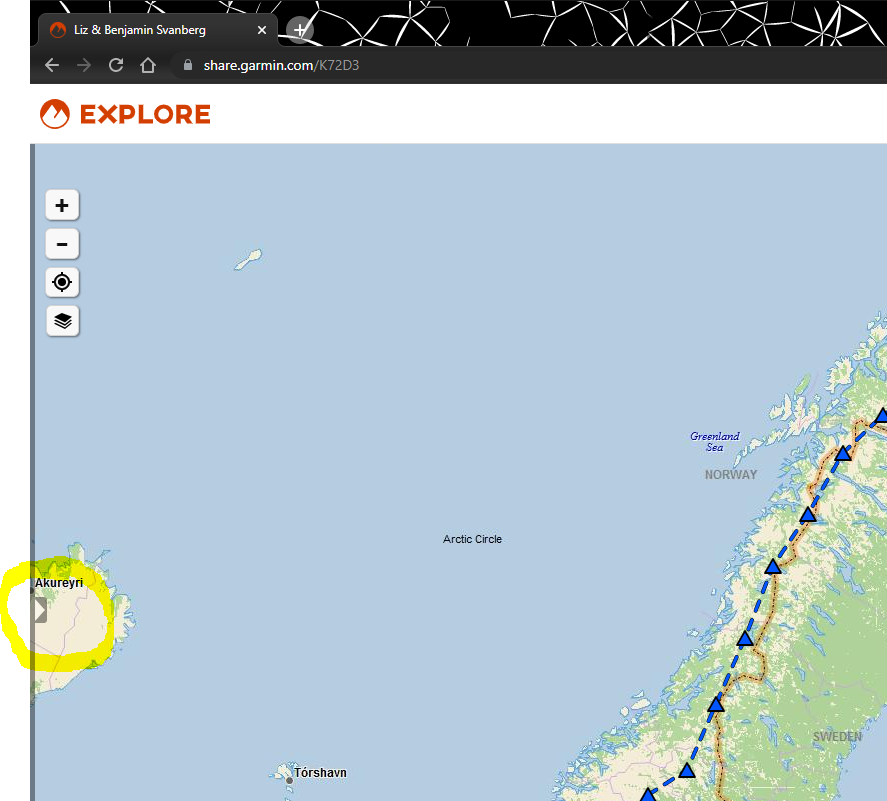 ---
Guide – Skjul deler av kartet (Hide different legs)
Bruk øye knappen på vendre side for å skjule eller vise forskjellige deler av turen.
Use the eye button on the left side, to hide or show different legs for the trip.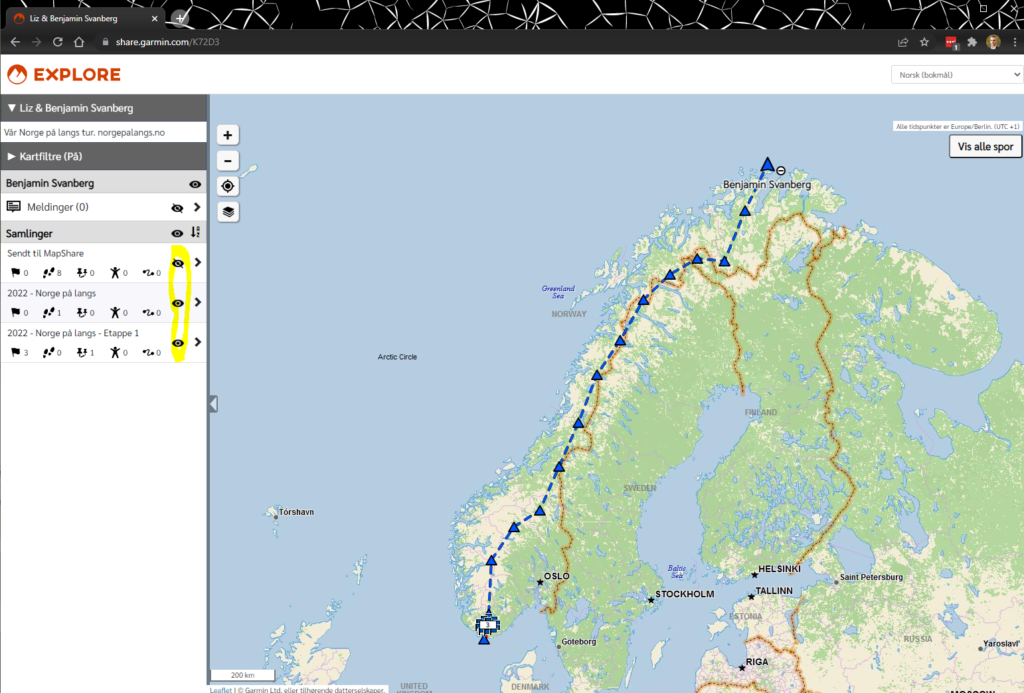 ---
Guide – Forklaring av diverse ord (Explaination of different words)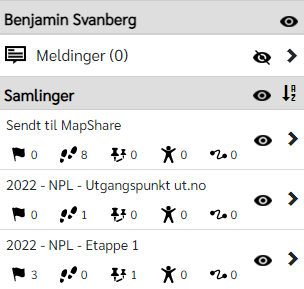 Meldinger:
Her kan du finne meldinger vi poster gjennom vår satelitttelefon.
Samlinger:
En samling av ruter og punkter.
2022 – NPL – Utgangspunkt ut.no:
Ruten vi har valgt å følge fra ut.no (Mer om turen)
2022 – NPL – Etappe 1:
Første etappe før vi får nye forsyninger.
Meldinger: 
Here you can find all the messages we post through our satellite phone. 

Samlinger: 
A group of routes and points.

2022 - NPL - Utgangspunkt ut.no: 
The route vi have chosen to base our planning out of from the Norwegian tracking association from ut.no (Read more about the hike)

2022 - NPL - Etappe 1: 
The first leg of our hike before we get our first package of food delivered.
---
Guide – Punkter av interesse (Points of interest)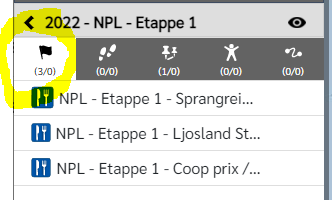 Når du klikker deg inn på en etappe finner du alle punktene av interesse for den etappen.
When you select a leg, you will find all the points of interest for this leg.
---
Guide – Planlagt rute (Planned route)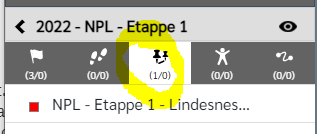 Ved å trykke deg inn på denne knappen kan du se den planlagte ruten for denne etappen.
If you click this button you will find the planned route for this leg.