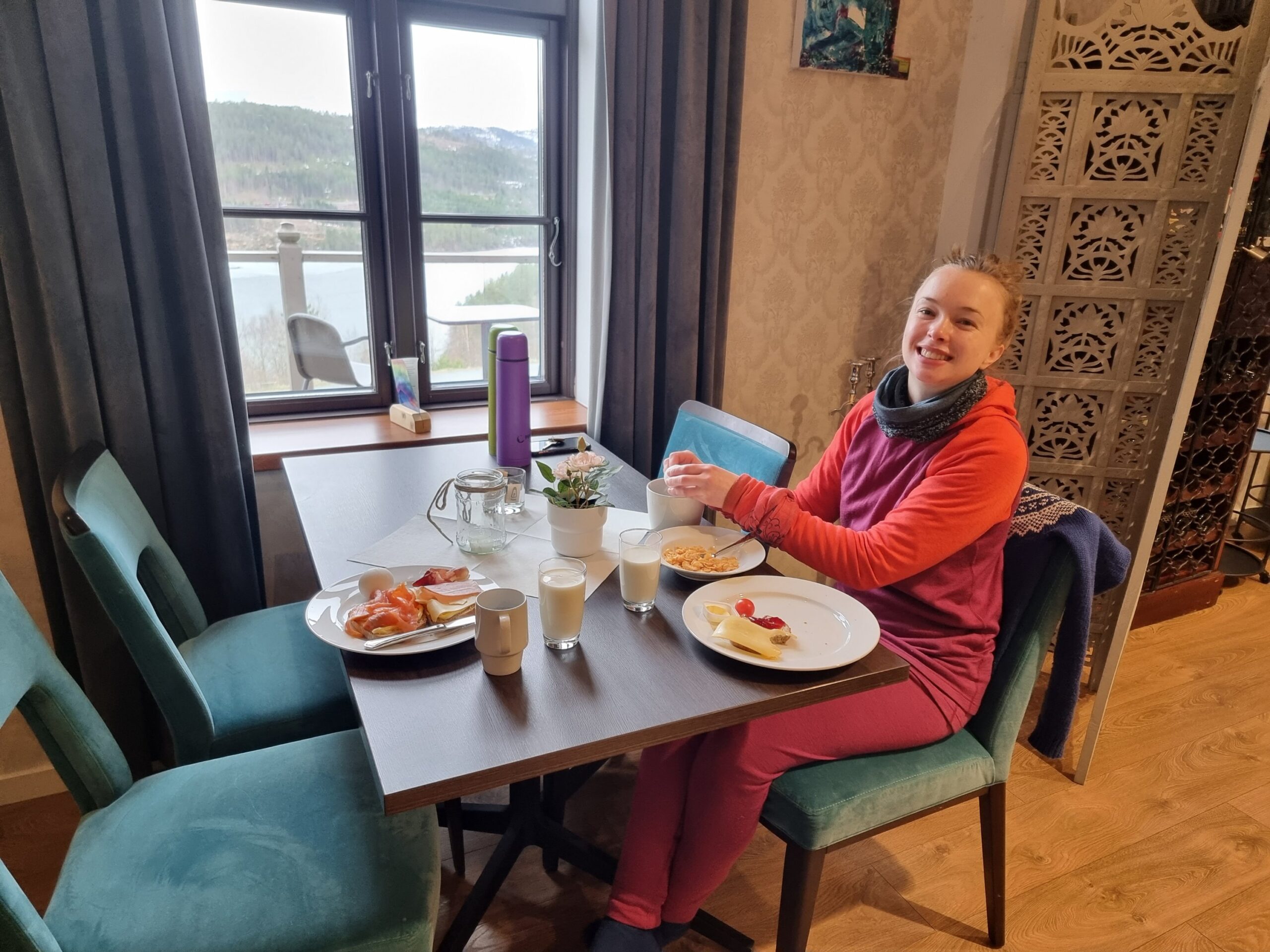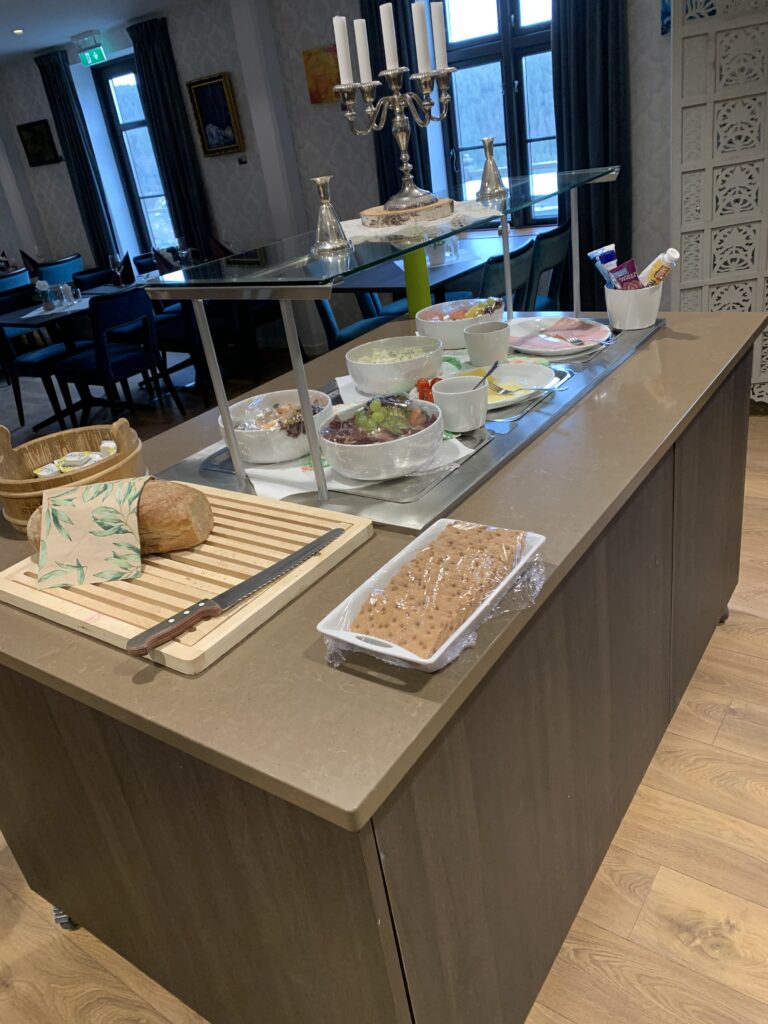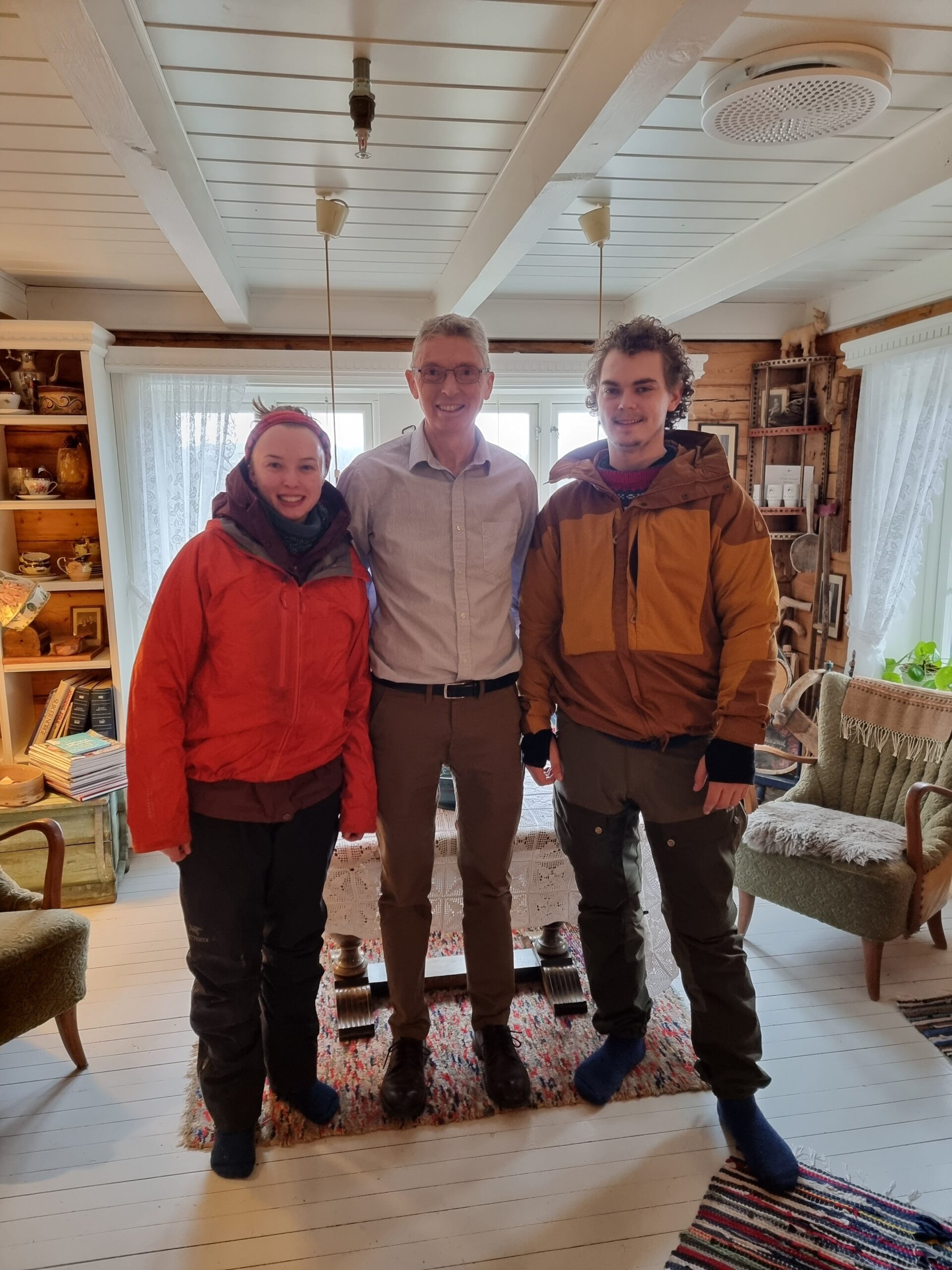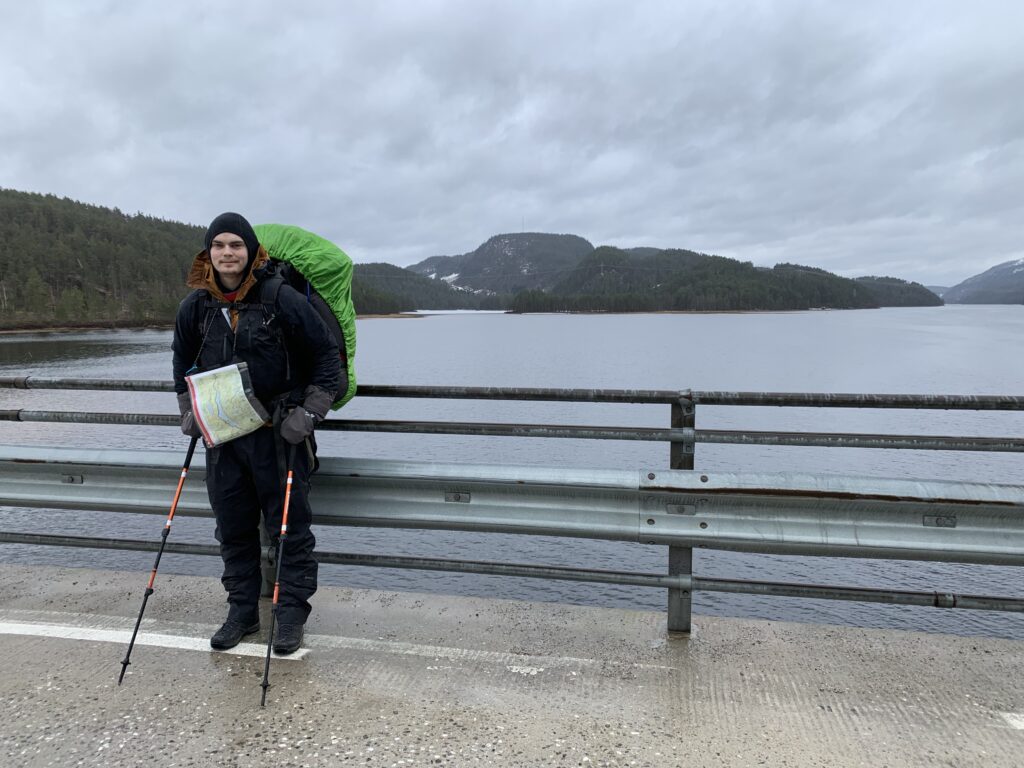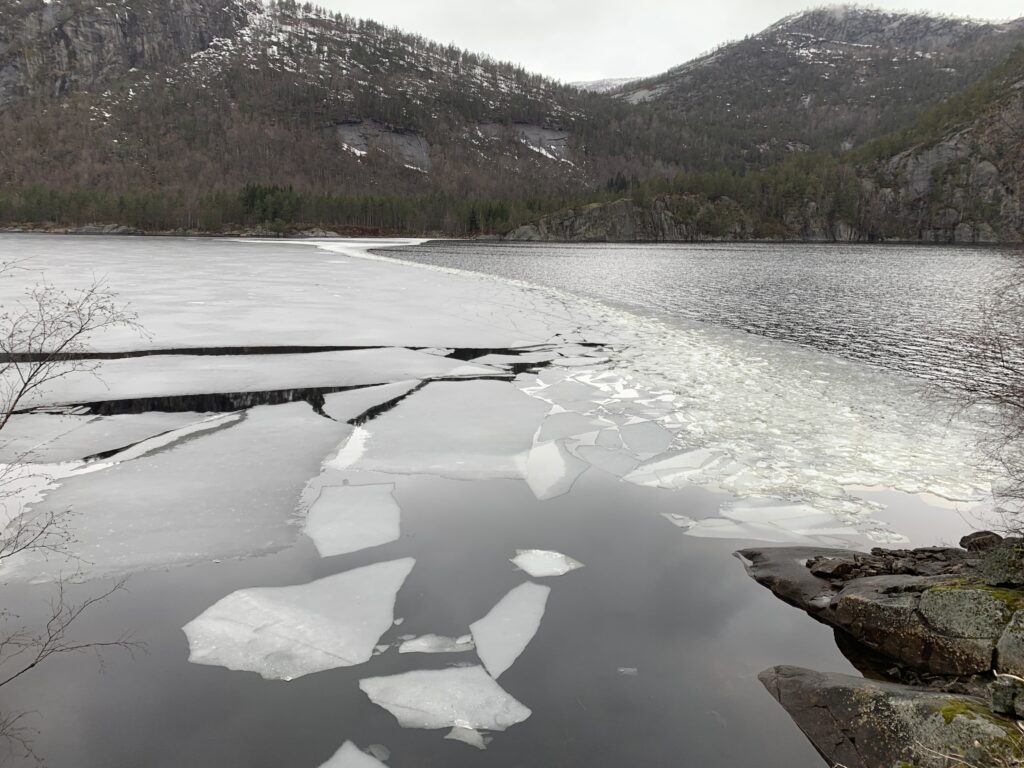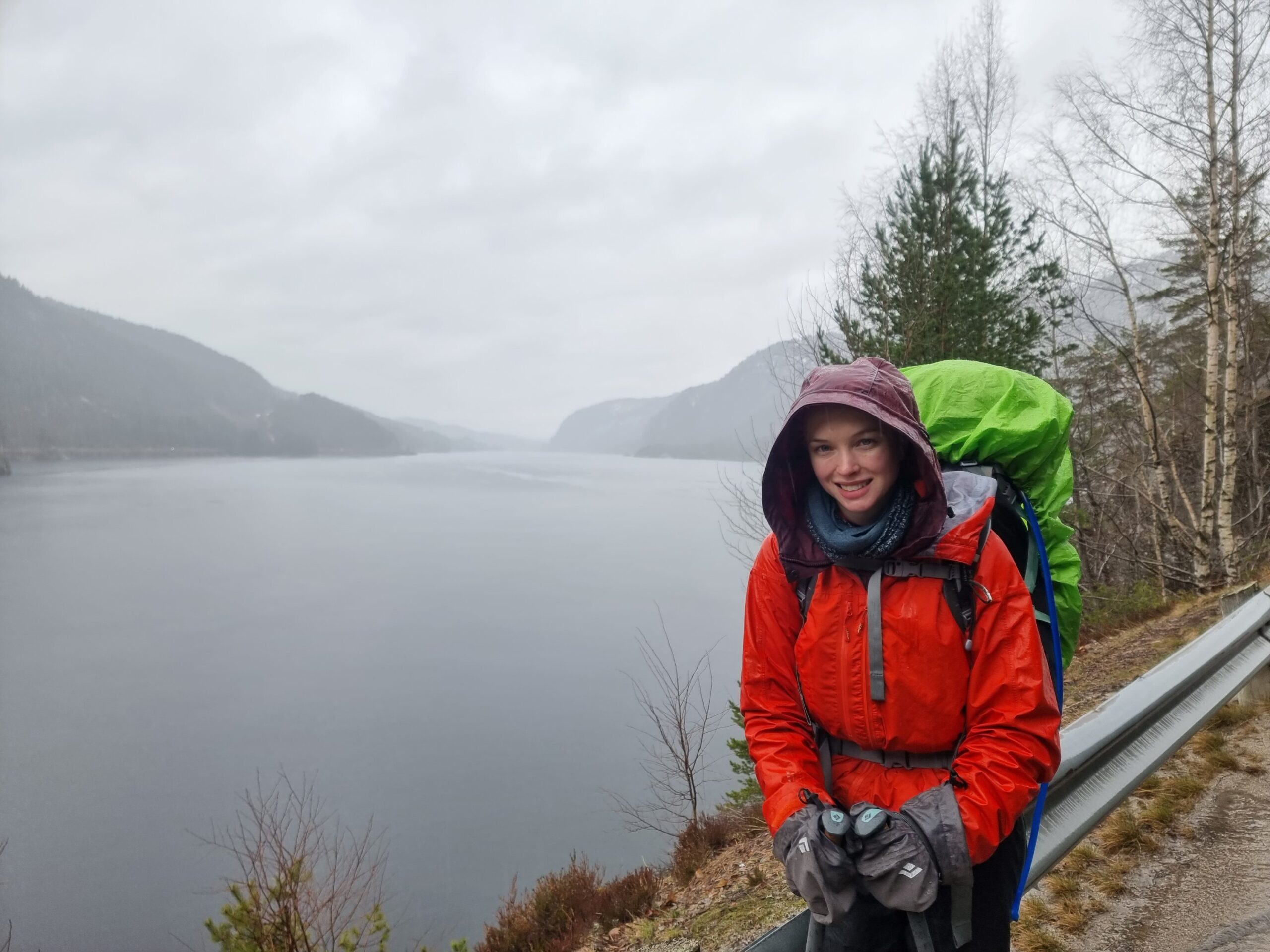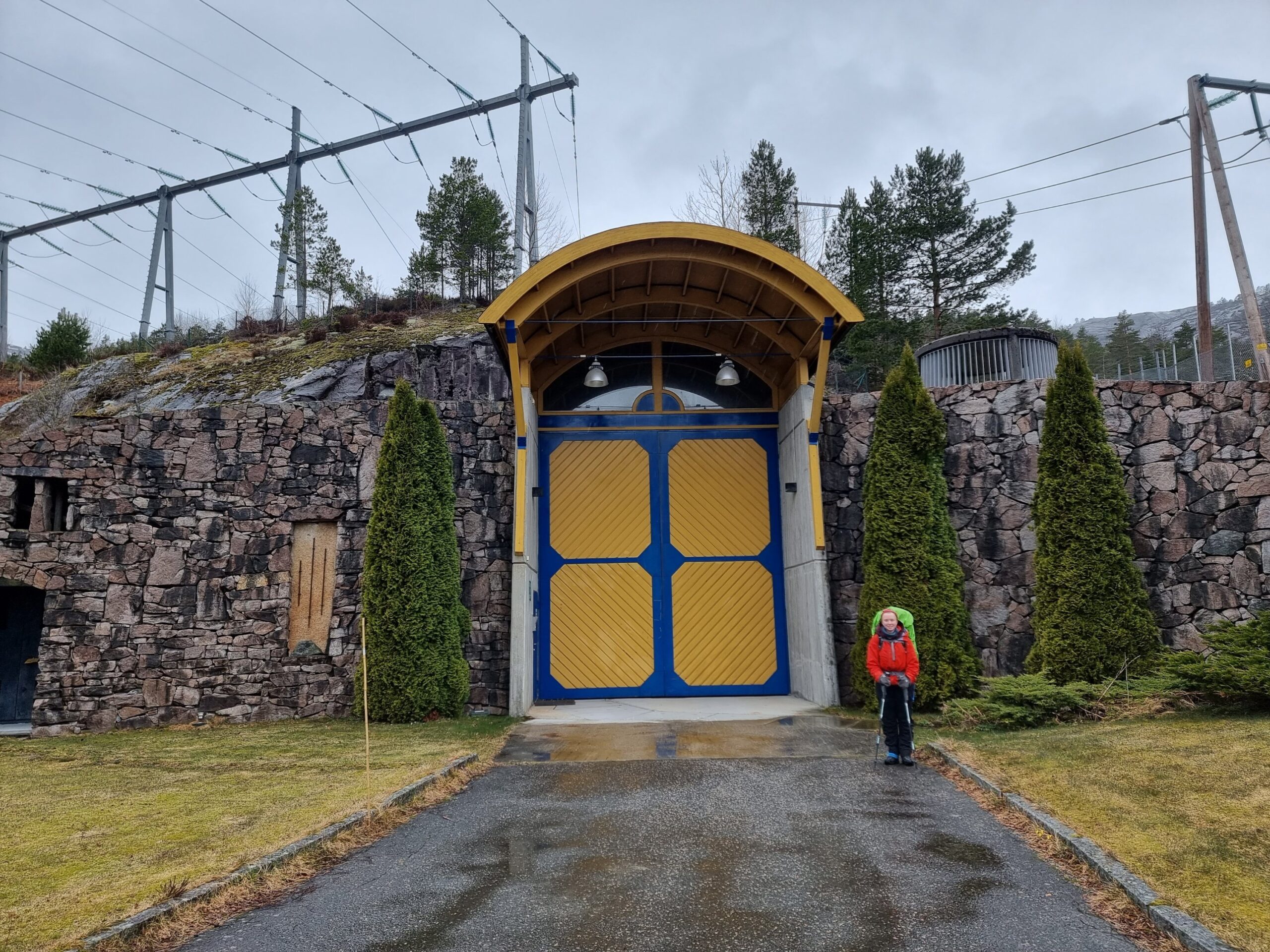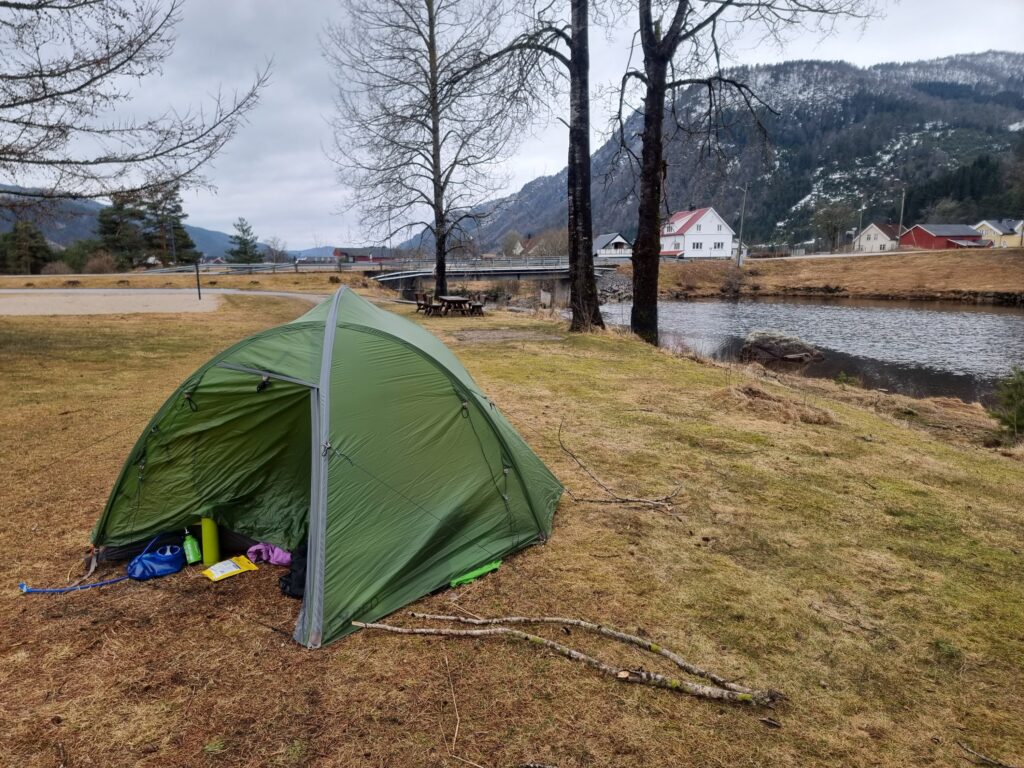 Vi var de eneste gjestene på hotellet i natt. Ganske sykt å sove alene på et så stort hotell. Når du ankommer må du ringe resepsjonisten Stephen, som deretter reiser en time inn til hotellet for å sjekke deg inn. Stephen er utrolig hyggelig og vet mye om området. Han gjorde oppholdet vårt helt fantastisk, og brukte mye tid på å prate med oss. På morgenen fikk vi velge tidspunkt for frokost da vi var de eneste gjestene og fikk servert en kraftig frokost, en flott start på dagen. Det skulke bli regn og snø i dag, så ekstra godt med en god og varm start.
Litt regn men ble egentlig ikke så ille som fryktet da temperaturen og vinden ikke var så ille.
Veien vi gikk på I dag vært svært traffikert. Vi håper at det blir litt mindre trafikk på de siste 20km med asfalt vi har igjen opp til Ljosland.
Nå har vi slått leir ved siden av Åseral rådhus, der vi har tilgang til oppvarmet toalett, flatt landskap for telt og vannkilde i elva ved siden. Helt perfekt. Er også litt unna hovedveien, så vi slipper å høre disse traileren fyke forbi på hoved veien. Deilig.
We were the only guests in the hotel last night. Pretty sick to sleep alone in such a big hotel. When you arrive, you must call the receptionist Stephen, who then travels an hour to the hotel to check you in. Stephen is incredibly nice and knows a lot about the area. He made our stay absolutely wonderful and spent a lot of time talking to us. In the morning we had to choose the time for breakfast when we were the only guests and were served a hearty breakfast, a great start to the day. It was going to be rain and snow today, so extra good with a good and warm start.

It did rain quiet a bit but it was not to bad as feared because the temperature and wind were not so bad.

The road we walked on today had a lot of traffic, so not to plessent. We hope there will be less traffic for the last 20 km of pavement.

We have now camped next to Åseral town hall, where we have access to a heated toilet, flat landscape for tents and a water source in the river next door. Perfect. Is also a bit away from the main road, so we do not have to hear these trailers fly past on the main road.